Print Page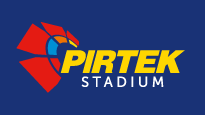 Pirtek Stadium

Tickets

O'Connell St,

Parramatta

,

NSW

2150
Pirtek Stadium Tickets and Event Dates
| | |
| --- | --- |
| | Loading... |
Venue Details
Parking
No Public Parking is available on Major Event Days.

For a full list including a map of all parking options in close proximity to Pirtek Stadium please visit www.pirtekstadium.com

For full Street parking restrictions around Pirtek Stadium please visit www.pirtekstadium.com

Public Transportation
TRAIN & FERRY
The Parramatta Railway Station and RiverCat terminals are both approximately 2km from the Stadium.

PIRTEK STADIUM DEDICATED SHUTTLE BUS
For all major events held at Pirtek Stadium a free shuttle bus service runs from Parramatta Station and Pirtek Stadium.
The Shuttle Bus collection point is located adjacent to the Parramatta City Council Loop 'bus stop' outside Westfield Parramatta.

PARAMATTA SHUTTLE BUS (Formerly The Loop)
The Parramatta Shuttle Bus (formerly The Loop) is a free transport solution that connects tourists, residents and commuters to the commercial, retail and recreational landmarks of the city.

The free Parramatta Shuttle Bus runs every 10 minutes, seven days a week. The Loop Bus times are:
• Monday to Friday between 7.00am and 6.30pm
• Saturday and Sunday between 8.00am and 4.00pm

The Parramatta free Shuttle Bus operates on a continuous loop around the city centre connecting rail, bus and ferry transport interchanges with local clubs and shops, and other community hubs.

You don't need a ticket or a timetable just look out for the green bus and jump on board.

For some major events The Parramatta Shuttle Bus will be extended. Please check www.pirtekstadium.com for details on such events.



General Rules
CONDITIONS OF ENTRY
In catering for public and patron safety Pirtek Stadium reserve the right to refuse entry:
- To any person who is intoxicated
- To any person deemed to be behaving in a disorderly manner
- Any person that does not have a valid form of entry or who is unauthorized to be on Pirtek Stadium grounds

GENERAL CONDITIONS
The following conditions of entry apply to all events held at Pirtek Stadium:
- Pirtek Stadium reserves the right to inspect/search bags of all persons who enter or exit the Stadium, regardless of size. This may include the touching of the bag and/or seeking assistance of the bag owner to remove items from the bag
- Persons gaining or attempting to gain unauthorized access to Pirtek Stadium or the venue's playing surface may be liable for prosecution
- Persons attempting to conceal their identity will be removed from Pirtek Stadium grounds
- Persons entering Pirtek Stadium accept they will be monitored by Closed Circuit Television
- Persons entering Pirtek Stadium accept Pirtek Stadium will not be held responsible for any damages to, loss of theft of personal property
- Pirtek Stadium is a non-smoking venue. Pass outs will be issues from Gates Opening until 20 minutes prior to the conclusion of the event
- Persons are not permitted to remove Alcoholic beverages of any kind from Pirtek Stadium
- Persons are not permitted to wear or otherwise display any commercial (Ambush marketing), political or other offensive logos or signage
- All patrons may be subject to bag searches prior to entering the venue
- Umbrellas may be brought into Pirtek Stadium but for the comfort of others should not be used when causing obstructed views of other patrons



Miscellaneous
ILLEGAL ITEMS
Persons are prohibited from entering the Stadium with any of the following items:
- Glass bottles and cans
- Illegal substances
- Alcohol
- Aerosol airhorns
- Laser pointers
- Weapons or knives
- Commercial fast foods
- Musical instruments
- Poles, sticks, or oversized flags
- Fireworks, flares, or explosives
- Professional photographic , video, and recording equipment
- Balls, frisbees, bicycles, skateboards, scooters or skates
- Any other such objects which may be used as missiles or weapons; and
- Any such item that Pirtek Stadium considers inappropriate

PRAMS & STROLLERS
For the safety of the general public during the course of an event and in the case of emergency evacuation the following conditions apply to strollers:
- Strollers cannot be kept in aisles or other open areas that may impact on the safe passage of patrons
- Strollers can only be stowed under the seats and in such a manner that they do not create a trip hazard to patrons moving between seats
- Prams and Strollers that do not comply with these conditions may be left with gate staff at Gate F and retrieved after the event




<! fixed bug 75664 -->