The Barracks - Manly, NSW
Night at The Barracks Tickets
Events
9/9/22

Manly, NSW

The Barracks Precinct

Night at the Barracks - Jessica Mauboy

10/9/22

Manly, NSW

The Barracks Precinct

Night at the Barracks - David Campbell: Back in the Swing

11/9/22

Manly, NSW

The Barracks Precinct

Night at the Barracks - The Tap Pack

16/9/22

Manly, NSW

The Barracks Precinct

Night at the Barracks - Josh Pyke with Emma Donovan and The Putbacks

17/9/22

Manly, NSW

The Barracks Precinct

Night at the Barracks - Something for Kate

18/9/22

Manly, NSW

The Barracks Precinct

Night at the Barracks - David Hobson and Lucy Durack in Concert

23/9/22

Manly, NSW

The Barracks Precinct

Night at the Barracks - Australian Rock Collective: The Beatles

24/9/22

Manly, NSW

The Barracks Precinct

Night at the Barracks - Sydney Dance Company: Impermanence

25/9/22

Manly, NSW

The Barracks Precinct

Night at the Barracks - The Rubens

30/9/22

Manly, NSW

The Barracks Precinct

Night at the Barracks - Symphony Under The Stars

1/10/22

Manly, NSW

The Barracks Precinct

Night at the Barracks - Bjorn Again

2/10/22

Manly, NSW

The Barracks Precinct

Night at the Barracks - 80's Symphonica

6/10/22

Manly, NSW

The Barracks Precinct

Night at the Barracks - Winston Surfshirt

7/10/22

Manly, NSW

The Barracks Precinct

Night at the Barracks - James Morrison Motown Experience

8/10/22

Manly, NSW

The Barracks Precinct

Night at the Barracks - James Morrison: Jazz Big Band Show

9/10/22

Manly, NSW

The Barracks Precinct

Night at the Barracks - Tim Finn
Experience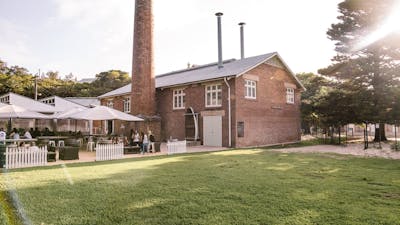 VIP Dine & Show Experience
For the complete Night at the Barracks VIP journey, combine premium reserved seating with our pre-event dining experience at Q Station's Boilerhouse Kitchen & Bar. 

Refurbished into a bustling, open- kitchen restaurant, Boilerhouse Kitchen & Bar specialises in fresh, modern Australian cuisine. After an early 2 course dinner or late Sunday lunch, you'll be transferred directly to Platinum category reserved seating to enjoy the spectacle of Night at the Barracks with VIP entry, a welcome cocktail and fast entry and bar access.
About
Discover Sydney's newest unique outdoor venue set under the stars at The Barracks, North Head, Manly.
Sydney's newest outdoor venue The Barracks is here – and what better way to make an entrance than with 16 nights of music and performance? That's right, Night At The Barracks is set to land in September and October with a program that is not to be missed.
Making its home in North Head Manly, perched high above Sydney Harbour, The Barracks takes performance outdoors and under the stars – giving you the chance to experience your favourite acts in a whole new, unforgettable, and unique way.
For the venue's opening program, audiences will get to enjoy some of Australia's biggest names in music, opera, jazz, and contemporary dance across five jam-packed weekends in September and October.
Performers include Jessica Mauboy, David Campbell, James Morrison, Josh Pyke, The Rubens, Something For Kate, David Hobson, Lucy Durack, John Foreman and the Aussie Pops Orchestra, Australian Rock Collective, and more – so no matter what you're into, Night At The Barracks has got you covered.
Location
Getting there
There is no parking located in the Barracks precinct. We have a very limited number of parking spaces located in St Pauls which need to be booked in advance alongside your ticket.

Alternatively Manly CBD has many parking spots which can be found here.  Northern Beaches Council as part of there partnership with Night at the Barracks will offer any of our ticket holders a flat $5 evening fee in Whistler or Peninsula carparks in Manly. Simply show the parking attendant your ticket on exit to redeem your flat fee.

From these locations you can book yourselves onto the shuttle bus mentioned above or of course walk. For information on accessibility parking please look through our FAQ's

Whatever way you choose to get to the event, there is always a mini adventure to be enjoyed before you even set foot on the event site. We encourage all guests to arrive early to the event to take advantage of the many local food and beverage options available.

Once guests arrive in Manly, Night at The Barracks have a dedicated shuttle that must be pre-booked in advance.  

The shuttle bus stop is located at Manly Wharf, Belgrave St, Stand E-G. Tickets for the shuttles will cost $5 (return journey) and must be booked in advance on a first come first serve basis in addition to your event ticket.

Take a ride on the Manly Fast Ferry or Sydney Ferry,  take in the beautiful Sydney Harbour on route to Night at the Barracks, North Head. Why not arrive slightly early and take advantage of some of Manly's many bars and restaurants before heading up to the event.

For timetables of ferries see links below:

We welcome visitors from across Sydney, water taxis can be arranged through the below link to either Manly Wharf or Quarantine Station.

Regular state transit bus services operate to and from Manly.  

See below links to find your appropriate route.

The event site is accessible by foot from Manly Wharf, this walk does involve a hill and can take approximately 20-30 minutes.
News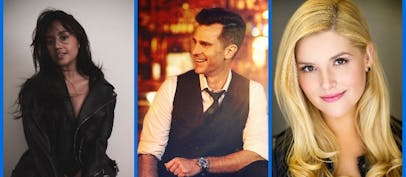 Night At The Barracks announces 2022 program
Sydney's newest outdoor venue The Barracks is here – and what better way to make an entrance than with 20 nights of music and performance? That's right, Night At The Barracks is set to land in early 2022 with a program that is not to be missed.
FAQS
Due to the extension of the NSW Public Health Order concerning major events and to ensure a wonderful experience, the Night at the Barracks team have today made the difficult decision to postpone the concert series until September/October 2022.

Our primary concern is the health and safety of our audiences, artists, sponsors and team members. With ongoing unpredictability due to Covid-19, we feel it is the safest and most proactive decision to move to new dates in Spring with an absolute commitment of providing Manly and the broader community this world-class event.

We can't wait to host you in Spring for a concert series like no other under the night sky at North Head, Manly whilst experiencing some of Australia's most extraordinary talent.

What happens now?

We will provide updates with relevant information and options in relation to the specific performance(s) in the days ahead via Ticketmaster and www.nightatthebarracks.com.au

Performing at Night At The Barracks 2022 are:

David Campbell
The Tap Pack
Josh Pyke with Emma Donovan and The Putbacks
Something for Kate
David Hobson and Lucy Durack
Australian Rock Collective
Sydney Dance Company
The Rubens
Symphony Under The Stars featuring John Foreman and the Aussie Pops Orchestra
Bjorn Again
80s Symphonica by John Foreman and the Aussie Pops Orchestra staring Tim Campbell and Bonnie Anderson
Winston Surfshirt
James Morrison
Tim Finn

Absolutely!  A full bar with a selection of beer, wine and spirits will be available prior to the performance and during intermissions. Patrons can also get food from some famed local vendors around the precinct of the event site, we encourage patrons to come to the site prior to showtime to enjoy what is on offer.

Of course! There will be a great selection of Night At the Barracks memorabilia and artist merchandise for purchase at the event.

To make a booking using your Parents NSW voucher please click here to complete the booking form. A member of the Ticketmaster team will be in touch with you to process your ticket(s) within 2 business days of receipt during working hours. Ticket availability is subject to change and will be confirmed upon time of phone booking, not on completion of this form. Please do not proceed with your booking until you are contacted by a Ticketmaster representative.

If you are redeeming more than 1 voucher at once, please make sure you have all the voucher details handy when you are contacted by the Ticketmaster representative.