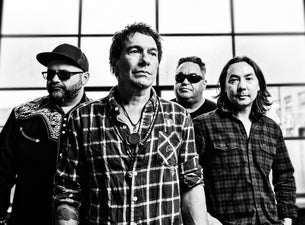 Australia
6/4/24

Thirroul, NSW

Anita's Theatre

1927 & Boom Crash Opera

7/6/24

Southbank , VIC

The Palms at Crown

1927
About
1927…the iconic Australian pop rock band known for enduring hits such as 'That's When I Think of You', 'Compulsory Hero', 'To Love Me', 'Scars', 'Don't Forget Me', and of course, 'If I Could'.
Formed in 1987, the band made a devastating entry into the ears of its listeners with the release of their debut album …iSH in 1988.  Three months after the release, 1927 was catapulted to meteoritic fame, with …iSH going on to become the highest selling debut release by an Australian artist. 
More than three decades later, 1927 continue to sell out shows nation wide maintaining one of the busiest tour schedules in the country. After countless live shows at home and abroad, the distinct lead vocals of Erik Weideman has seen the band rise to legendary status in the music industry.