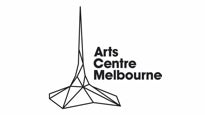 Events
0 results
Sorry... there are currently no upcoming events.
Venue Information
Directions
The Sidney Myer Music Bowl is located in the Kings Domain Parklands, Linlithgow Avenue, Melbourne.
Parking
There is limited pay and display parking around the Sidney Myer Music Bowl and the Royal Botanic Gardens. Arts Centre Melbourne has one large undercover car park open 24-hours, seven days a week. The entrance is located at the corner of Sturt and Kavanagh Streets, Southbank. The car park can fill quickly on some nights.
Public Transportation
Train Flinders Street station is a 10 - 15 minute walk away across Princess Bridge over the Yarra River. Tram Stop 17 on St Kilda Road and Grant Street is the closest stop and all north and south bound trams running along St Kilda Road stop here (routes 3, 5, 6, 16, 64, 67 & 72, except route 1).
Box Office Hours
Large queues can be expected at the Sidney Myer Music Bowl Box Office on the event day. Please allow sufficient time to queue if you have purchased General Admission tickets as this area is unreserved and the queues usually start forming before the gates open. Venue collection is not available for tickets purchased in advance. Customers are therefore encouraged to either select Ticketfast (print at home) as a method of delivery when purchasing tickets or to collect tickets from selected Ticketmaster outlets prior to arriving at the venue. The Box Office is open from 2 hours prior to the advertised gates opening until the end of the performance. Box Office is not open outside of these times.
Accessible Seating
Accessible seating is available for wheelchair users and their companions. You can book accessibility seating online by selecting the Accessible Tickets options. Getting around this venue can be challenging for wheelchair users and visitors with?limited?mobility,?due to the varied and uneven gradient of paths and terrain.? The path from Linlithgow Ave to Gate 1 is a compact gravel path on an incline that not all guests find easy to navigate.? The Sidney Myer Music Bowl has a golf buggy available that our team can operate should you require assistance getting from Linlithgow Ave to the venue entrance (shown below). The golf buggy?seats up to 2 people plus the driver and?is not able to be pre-booked.?Please seek out our team located on Linlithgow Avenue, around the base of the path that leads to Gate 1, when you arrive, should you?need?to use this service.??Our team will be wearing orange hi-vis vests. Once inside the venue, the?pathway leading?down?to?the?seated?stalls?area?has a?gradient at 1:5.?Our team are unable to handle wheelchairs directly but they can act as a spotter. Hearing impaired visitors If you experience difficulty hearing, assisted listening devices are available for use in all seats of Arts Centre Melbourne venues. The units are available free of charge from venue staff, and either use standard headphones or connect with your hearing aid via a neck loop. Companion Card The Companion Card has been developed by the Victorian Network on Recreation and Disability (VICNORD) and admits carers to shows as complimentary guests. Arts Centre Melbourne welcomes holders of this card to attend the many events on offer. If your questions are not answered above please contact Arts Centre Melbourne's Access Manager on 03 9281 8503.
General Rules
The Sidney Myer Music Bowl is an outdoor venue and operates rain or shine. No seating areas are guaranteed undercover. Please come prepared for the weather. You should check the Arts Centre Melbourne website (www.artscentremelbourne.com.au) on the day of the performance on days of extreme weather conditions. Audience You may need to stand to see the performance. Wet Weather During performances umbrellas must be kept closed as they spoil the view for other patrons. Some events do not allow umbrellas to be brought into the venue. Please check the event specific Conditions of Entry If the forecast is for rain, you should wear suitable wet-weather clothing. Ponchos will be available for purchase from all bars. Hot Weather If the forecast is for high temperatures please come prepared with sun protection and keep yourself hydrated. Free water stations are available to refill your water bottles and a range of drinks are available for purchase.
Miscellaneous
ATM ATM facilities are available adjacent to gate 1. Cloak Room A cloak room will be available adjacent to gate 1. Smoking Sidney Myer Music Bowl is a smoke free venue. Smoking (including e-cigarettes) are not permitted within the venue. If you wish to smoke you must proceed to the smoking area located outside Gate 2. Security It is a condition of entry that searches take place prior to a patron entering the venue. Prohibited items that are found during a search, or at any time during the event, will be confiscated. Arts Centre Melbourne accepts no responsibility for confiscated items. For the protection and safety of all patrons the Sidney Myer Music Bowl is under 24-hour camera surveillance which will continue during the event. Arts Centre Melbourne reserves the right to refuse or revoke entry for any behaviour or activity that is illegal, poses a safety risk or impacts upon other patrons ability to enjoy the event. Prohibited Items The following items are not permitted into the venue: Alcohol Large amounts of food Illicit substances Animals (except registered assistance animals) Dangerous or inappropriate goods (e.g. weapons or any kind, fireworks) Professional cameras with detachable lenses Professional or non-mobile phone video recorders Go Pros, iPads or other hand held recording devices (excluding iphones) Objects that can be used as projectiles Large umbrellas Hard sided eskies Chairs over 20cm high Glass and aluminium containers Liquids other than lotions Glow sticks, laser pointers Tables, tents or sun shelters Selfie sticks Promotional material of any kind Large back packs, suitcases If any of these items are found you will be asked to surrender the items or cloak them where appropriate.