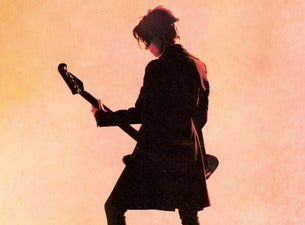 Rock and Pop
Baby Animals Tickets
Australia
24/2/24

Port Macquarie, NSW

Port Macquarie - Westport Park

Red Hot Summer Tour 2024 - Suzi Quatro, Cheap Trick & more

25/2/24

Southport, QLD

Broadwater Parklands

Red Hot Summer Tour 2024 - Suzi Quatro, Cheap Trick & more

2/3/24

Berry, NSW

Berry Showgrounds

Red Hot Summer Tour 2024 - Suzi Quatro, Cheap Trick & more

3/3/24

Bella Vista , NSW

Bella Vista Farm

Red Hot Summer Tour 2024 - Suzi Quatro, Cheap Trick & more

9/3/24

Toowoomba, QLD

Toowoomba - Queens Park

Red Hot Summer Tour 2024 - Suzi Quatro, Cheap Trick & more

10/3/24

Sandstone Point, QLD

Sandstone Point Hotel

Red Hot Summer Tour 2024 - Suzi Quatro, Cheap Trick & more

16/3/24

Newington, VIC

Victoria Park - Newington

Red Hot Summer Tour 2024 - Suzi Quatro, Cheap Trick & more

17/3/24

Coldstream, VIC

Rochford Wines

Red Hot Summer Tour 2024 - Suzi Quatro, Cheap Trick & more

23/3/24

Seppeltsfield, SA

Seppeltsfield Barossa

Red Hot Summer Tour 2024 - Suzi Quatro, Cheap Trick & more
About
After nearly 12 months off the road, Baby Animals are out of the pubs and into The Palms for 2 exclusive shows.
It's a Greatest hits show if there ever was one. With the re-scheduling of the '30th Anniversary Tour' due to covid restrictions this will be one of your only chances to see the band in 2021 .
From One Word, Rush You, Painless, Early Warning, Aint Gonna Get, Email, Backbone, Tonight and more…. Don't miss these shows.
Support from local up and comers Tracy McNeil and The GoodLife .