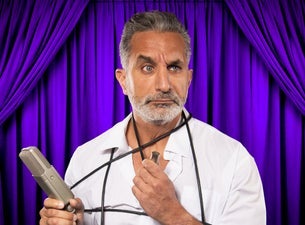 Comedy
Bassem Youssef Tickets
Sorry... there are currently no upcoming events.
About
Bassem Youssef, famously known as the "Jon Stewart of the Arab World," is a highly acclaimed Egyptian comedian and former doctor.
With his groundbreaking show AlBernameg, Bassem transformed online comedy into a TV sensation, captivating millions of viewers throughout the Arab World and earning widespread recognition.
Prepare for a night filled with laughter as Bassem fearlessly dissects current events with his razor-sharp wit, offering a unique comedic perspective that has reshaped the comedy landscape regionally and beyond.
Hurry, tickets will sell out!
*This performance is in English