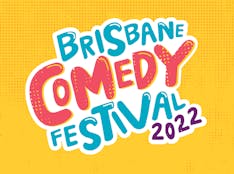 Comedy
Brisbane Comedy Festival Tickets
Events
19/05/2022

Brisbane, QLD

The Tivoli

Judith Lucy & Denise Scott - Still Here (Preview)

20/05/2022

Brisbane, QLD

The Tivoli

Mel Buttle - Because I Said So

20/05/2022

Brisbane, QLD

The Tivoli

Judith Lucy & Denise Scott - Still Here

20/05/2022

Brisbane, QLD

The Tivoli

Aaron Gocs - Gocsy's Big Muck-around

21/05/2022

Brisbane, QLD

The Tivoli

Judith Lucy & Denise Scott - Still Here

21/05/2022

Brisbane, QLD

The Tivoli

Judith Lucy & Denise Scott - Still Here

21/05/2022

Brisbane, QLD

The Tivoli

Aaron Gocs - Gocsy's Big Muck-around

22/05/2022

Brisbane, QLD

The Tivoli

Judith Lucy & Denise Scott - Still Here

26/05/2022

Brisbane, QLD

The Tivoli

Judith Lucy & Denise Scott - Still Here

27/05/2022

Brisbane, QLD

The Tivoli

Dilruk Jayasinha - Dil'icious

27/05/2022

Brisbane, QLD

The Tivoli

Judith Lucy & Denise Scott - Still Here

27/05/2022

Brisbane, QLD

The Tivoli

Hot Department - After Party

28/05/2022

Brisbane, QLD

The Tivoli

Judith Lucy & Denise Scott - Still Here

28/05/2022

Brisbane, QLD

The Tivoli

Judith Lucy & Denise Scott - Still Here

28/05/2022

Brisbane, QLD

The Tivoli

Hot Department - After Party

29/05/2022

Brisbane, QLD

The Tivoli

Judith Lucy & Denise Scott - Still Here

29/05/2022

Brisbane, QLD

The Tivoli

Judith Lucy & Denise Scott - Still Here
About
Kick off the Festival with a spectacular line-up of the funniest comedians over two hours of laughs.
This night-of-nights will be packed with non-stop entertainment, featuring a fresh assembly of the country's best comedians. Held at the glamourous Fortitude Music Hall, let us get you set for Brisbane Comedy Festival with a tantalising taster of what's to come.
This event is Auslan Interpreted. Please contact boxoffice@brisbanecomedyfestival.com to arrange suitable seating.