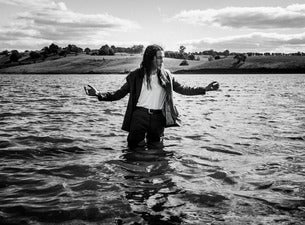 Alternative Rock
Didirri Tickets
Events
We're sorry, but we couldn't find any events
About
Australian troubadour Didirri will virtually tour the world, offering intimate, captivating performances celebrating the release of new single The Critic and the announcement of his highly anticipated sophomore EP Sold for Sale (out September 25).
Holding true to his mission to make music for "lovers & overthinkers," Didirri's songwriting approaches complex thoughts and feelings with charm and raw power - enthralling listeners, magnifying important issues and engaging audiences to feel, move, think, heal and singalong.
The new record was half recorded in a house in Johanna, a coastal Australian town with producer Dann Hume (Amy Shark, Matt Corby, Tash Sultana) and the remainder in iconic Los Angeles studio Sunset Sound with legendary producer Joe Chiccarelli (The Strokes, Elton John, Beck)
The music industry has been decimated by COVID-19 and, like all fellow artists, Didirri has had to cancel and reschedule shows including a co-headline North American Tour with Jack River and Alex The Astronaut; SXSW; The Great Escape and a major UK/Europe support tour. During isolation, fans have been able to watch Didirri perform from home as part of Global Citizens Together At Home series, Iso-laid Festival, Delivered Live and State of Music.
Didirri will transport fans from their living rooms to a bespoke space, the audio we deserve, a live music experience for those yearning for a real-life show.