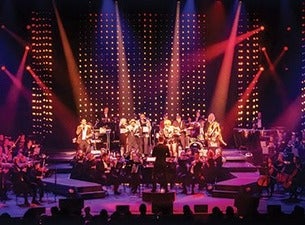 Dance/Electronic
Disco Wonderland Tickets
Events
24/09/2022

Brisbane, QLD

Riverstage Brisbane

Queen's Wharf Disco Wonderland
About
Last chance to dance!  
Can you feel it? You've made it behind the velvet ropes of New York's most exclusive nightclub renowned for its celebrity guest list and hypnotic atmosphere, Studio 54. You brush up against John Travolta as you enter the dance floor and see Mick Jagger having a drink at the bar with Andy Warhol. You've entered a world where anything is possible, and the night has only just begun.
Join our disco inferno with Australian singing legend Paulini and musical theatre royalty star Ben Mingay live on stage with Queensland Symphony Orchestra. This is your chance to celebrate the electrifying music from artists like Michael Jackson, the Bee Gees, Earth Wind and Fire, through to Sister Sledge's We are Family and Gloria Gaynor's I will Survive plus much more.
There are no rules here, just disco. Welcome to the party.