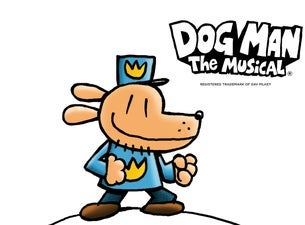 Children's Music and Theatre
Dog Man The Musical Tickets
Australia
17/1/24

Melbourne, VIC

Athenaeum Theatre One

Dog Man The Musical

18/1/24

Melbourne, VIC

Athenaeum Theatre One

Dog Man The Musical

18/1/24

Melbourne, VIC

Athenaeum Theatre One

Dog Man The Musical

19/1/24

Melbourne, VIC

Athenaeum Theatre One

Dog Man The Musical

19/1/24

Melbourne, VIC

Athenaeum Theatre One

Dog Man The Musical

20/1/24

Melbourne, VIC

Athenaeum Theatre One

Dog Man The Musical

20/1/24

Melbourne, VIC

Athenaeum Theatre One

Dog Man The Musical

20/1/24

Melbourne, VIC

Athenaeum Theatre One

Dog Man The Musical

21/1/24

Melbourne, VIC

Athenaeum Theatre One

Dog Man The Musical

21/1/24

Melbourne, VIC

Athenaeum Theatre One

Dog Man The Musical

24/1/24

Melbourne, VIC

Athenaeum Theatre One

Dog Man The Musical

24/1/24

Melbourne, VIC

Athenaeum Theatre One

Dog Man The Musical

24/1/24

Melbourne, VIC

Athenaeum Theatre One

Dog Man The Musical

25/1/24

Melbourne, VIC

Athenaeum Theatre One

Dog Man The Musical

25/1/24

Melbourne, VIC

Athenaeum Theatre One

Dog Man The Musical

27/1/24

Melbourne, VIC

Athenaeum Theatre One

Dog Man The Musical

27/1/24

Melbourne, VIC

Athenaeum Theatre One

Dog Man The Musical

27/1/24

Melbourne, VIC

Athenaeum Theatre One

Dog Man The Musical

28/1/24

Melbourne, VIC

Athenaeum Theatre One

Dog Man The Musical

28/1/24

Melbourne, VIC

Athenaeum Theatre One

Dog Man The Musical
About
Book and Lyrics by Kevin Del Aguila.
Music by Brad Alexander.
Adapted from the DOG MAN series of books by Dav Pilkey.
'You have to love a family show that makes adults laugh, too.' - New York Times.
With the head of a dog and the body of a policeman, Dog Man loves to fight crime and chew on the furniture. But while trying his best to be a good boy, can he save the city from Flippy the cyborg fish and his army of Beasty Buildings.Can he catch Petey, the worlds most evil cat, who has cloned himself to exact revenge on the doggy dogooder.And will George and Harold finish their show before lunchtime.
'This show is perfect for everyone.' - Newsday