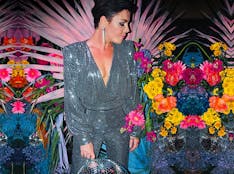 Comedy
Em Rusciano Tickets
Events
We're sorry, but we couldn't find any events
About
Em Rusciano announces live & unleashed tour taking to the stage in Adelaide & Sydney this September/October.
Em Rusciano, one of Australia's most well-rounded and talented performers, will return to the stage for her LIVE & Unleashed tour, performing in Adelaide and Sydney.
Following her recent Melbourne Live at the Bowl performance, audiences can expect the same charisma you know and love; and then some.
'With Rusciano there are no censors, no apologies and absolutely no holding back. And it makes for one hell of a show.' - Adelaide Now
'She has the kind of inborn charisma a hundred other acts around town wish they could buy off-the-rack.' - Herald Sun