24 November - 04 December 2021 / Adelaide Showground, SA
Festival Of Orchestra Tickets
Events
We're sorry, but we couldn't find any events
About
The music of your life over six magical nights under the stars at Adelaide Showground.
Festival of Orchestra (FOFO) will showcase the incredible talents and versatility of the Adelaide Symphony Orchestra, including the epic Carmina burana, dance anthems re-orchestrated with Ministry of Sound and a stunning sight-and-sound collaboration with the BBC, and much more.
With a colourful, carnival-like atmosphere at Adelaide Showground, the inaugural Festival of Orchestra will bring you the joy of discovery, the pleasure in sharing music you know and love, and the opportunity to create a space for music with the Adelaide Symphony Orchestra like never before.
News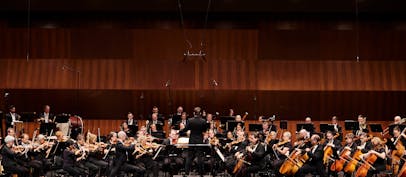 Adelaide Symphony Orchestra announce 2021 Festival of Orches
Taking place at the Adelaide Showgrounds, the Festival of Orchestra is an Australian first.