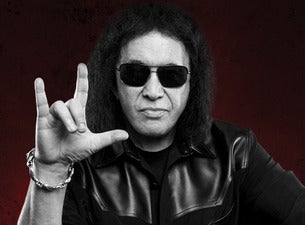 Rock and Pop
Gene Simmons and His Band Tickets
Sorry... there are currently no upcoming events.
About
GENE SIMMONS and very special guest star Ace Frehley will deliver their individual sets backed by Gene's smokin' hot band, followed by an encore to blow your mind!   For the first time in 17 years, they will hit the stage together to deliver the final songs of the evening, in a moment that's destined to make rock folklore.
In his first solo tour of Australia, fans can look forward to Gene blasting through his classics - Charisma, Radioactive, Mr Make Believe - plus tracks from the first KISS album right up to now.  This will include material from LPs such as Dynasty, Unmasked and The Elder which were hits specifically in Australia.  Gene will perform songs that have never been played live by Kiss and many of which have never been performed live in Australia before, along with songs from his solo album.
In rock annals, September 2018 will be an important date as it marks the 40th 
anniversary of the release of all 4 Kiss band members' solo albums (Sept 18, 1978).  
Having sold more than 100 million albums worldwide with KISS, Gene Simmons has written and performed some of the most well known anthems in the history of music. His tongue wagging onstage antics and distinguishable makeup often overshadowed his grossly underrated musicianship, the Rock 'N' Roll Hall of Fame inductee receiving extensive accolades throughout his illustrious career.
Ace Frehley is a founding member of KISS, a musical maverick and iconoclast adored by millions of fans around the world.  Ace played on the classic KISS albums from 1983 to 1992 before reuniting with the band from 1996 to 2001.  Ace was responsible for many of the band's biggest hits including Talk To Me, New York Groove, 2,000 Man, Rocket Ride, Shock Me and more.