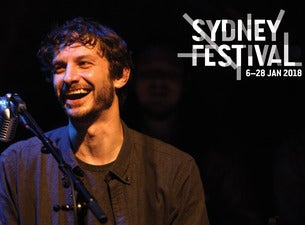 Alternative Rock
Gotye Tickets
Events
We're sorry, but we couldn't find any events
About
GOTYE ANNOUNCES TOUR SUPPORTS; 'SAVE ME' SINGLE; 'SOMEBODIES' MASH-UP

Gotye is pleased to announce Bertie Blackman and PVT as supports for his series of homecoming shows in early December.
The shows in Sydney, Melbourne, Adelaide and Brisbane are Gotye's first - and only - Australian shows this year and first since he topped the charts and toppled numerous records around the world.  There will be no further shows announced.  Says Wally:
"I can't wait to start this tour. There are both more epic and more stripped-back things than I've attempted live before. The band is sounding hot and I'm so into some of the new visuals that have been made, it's exciting!"
Awarded 'best local release of the decade' by Sydney's FBi Radio for their seminal 2008 album O Soundtrack My Heart, PVT are one of the most challenging and fascinating bands to emerge from Australia in the past decade.  The Sydney three-piece were selected by Brian Eno to feature on the inaugural Luminous Festival in 2009 & returned to Vivid LIVE in 2012 with a triumphant headline show at the Sydney Opera House Theatre.  Crossing musical paths across a wide terrain of electronica, jazz, improvised rock and beyond; the Sydney 3-piece has garnered widespread acclaim across Europe and North America.
Adventurous, thrilling, and undeniably unique: that's Pope Innocent X, the fourth, forthcoming album by singer/songwriter Bertie Blackman (out 12 October). The long-awaited follow-up to 2009's acclaimed Secrets and Lies – a record which took out the 2009 ARIA for Best Independent Release, and the AIR Award for Breakthrough Independent Artist – Pope Innocent X is 11 tracks of visual, evocative storytelling: spiky, fertile pop (see "Boy", "Mercy Killer") blended with electrifying sonic tales ("Thugs & Lost Boys") and other-worldly, dark dares ("Stella"). It's a mix all Blackman's own, as she forges into brand new musical territory yet again, with stunning results.
Tickets for the event are on sale now.
DATES AND VENUES
Supported by 
With Bertie Blackman and PVT
Saturday 8 December – Sidney Myer Music Bowl, Melbourne
ticketmaster.com.au or 136 100
Wednesday 12 December – Riverstage, Brisbane
ticketmaster.com.au or 136 100
Friday 14 December – Entertainment Centre, Sydney
ticketmaster.com.au or 136 100
 "WARNING: There is a COMPLETE LOCKOUT. No latecomers will be admitted."