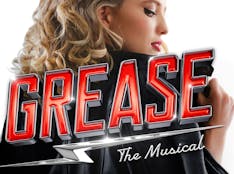 Week 1
0 Events,

Friday, 1 March

0 Events,

Saturday, 2 March

0 Events,

Sunday, 3 March
Week 2
0 Events,

Monday, 4 March

0 Events,

Tuesday, 5 March

0 Events,

Wednesday, 6 March

0 Events,

Thursday, 7 March

0 Events,

Friday, 8 March

0 Events,

Saturday, 9 March

0 Events,

Sunday, 10 March
Week 3
0 Events,

Monday, 11 March

0 Events,

Tuesday, 12 March

0 Events,

Wednesday, 13 March

0 Events,

Thursday, 14 March

0 Events,

Friday, 15 March

0 Events,

Saturday, 16 March

0 Events,

Sunday, 17 March
Week 4
0 Events,

Monday, 18 March

0 Events,

Tuesday, 19 March

0 Events,

Wednesday, 20 March

0 Events,

Thursday, 21 March

0 Events,

Friday, 22 March

0 Events,

Saturday, 23 March

1 Event,

Sunday, 24 March
Week 5
0 Events,

Monday, 25 March

1 Event,

Tuesday, 26 March

2 Events,

Wednesday, 27 March

Haymarket, NSW

1 Event,

Thursday, 28 March

1 Event,

Friday, 29 March

2 Events,

Saturday, 30 March

Haymarket, NSW

1 Event,

Sunday, 31 March
About
It's the one that you want!
GREASE is back, in an all-new production, and it promises to be slicker, sexier, and more electrifying than ever before.
It's one of the world's most iconic and loved musicals and nothing beats the feeling you get, going back to Rydell High. Danny, Sandy, Kenickie, Rizzo and the whole gang are back to give you a night out, like only GREASE can!
Witness rising stars Joseph Spanti (Danny) and Annelise Hall (Sandy) take on two of the most iconic roles and light up the stage alongside an all-star cast.
Jay Laga'aia is set to sizzle as Vince Fontaine and the incomparable Marcia Hines will bring Teen Angel to life in this multi-million-dollar production.
A medley of unforgettable hits that defined a generation make GREASE the ultimate and original party musical! Summer Nights, Sandy, Hopelessly Devoted to You, You're The One That I Want, Greased Lightnin', and Grease is the Word. There's a reason this soundtrack will never go out of style.
GREASE is more than a musical; it's a joyous celebration that creates an atmosphere in the theatre like nothing else.
Get ready to be transported to a world of high school romance, unforgettable music, and pure, unadulterated fun!
Grease is recommended for ages 7 and up. All persons aged 16 or under must be accompanied and seated alongside an adult from the same ticket transaction. All persons entering the theatre, regardless of age, must have a ticket. One scene includes backside mooning.
FAQS
Ticketmaster customers, please contact Ticketmaster via the help desk.


Tickets may only be exchanged for performances within the same venue and season.

Exchanges must be made no later than 48 hours prior to the start time of your original ticketed performance.

Tickets may be exchanged for any other single performance on sale at time of exchange, subject to seat availability, blackout dates, sold-out performances and other restrictions. Exchanges may not be made for the same performance.

Exchanges will only be made for tickets purchased through the authorised ticket seller for the venue. Tickets purchased via third party providers are subject to their exchange policies, we recommend contacting them directly.

Exchanges will be valued at the original face value of the ticket purchased. Additional payments may apply if choosing a performance or price level that costs more than the original ticket value, or if original ticket value was from an originally discounted ticket into a performance with no discounts available.

New special offers may not be applied to exchanged tickets.

Exchanges may not be made to reduce the total number of tickets originally purchased.

Upon exchange, original tickets will be voided and will not allow access into the performance. Customers must present newly issued tickets for entry into the performance.

Complimentary tickets and resold tickets are not eligible for exchange.

Other restrictions may apply. Exchange policy may change or be revoked without notice.

SYDNEY - For Accessibility bookings for GREASE in Sydney, please email access@foundationtheatres.com.au to request a call back. The Capitol Theatre Box Office will call you to complete your booking as soon as possible, between the hours of Monday-Friday, 9am-5pm.

For more information on planning your visit and Capitol Theatre's service and amenities, as well as its policies, please visit the venue's website here.


Additionally, patrons can purchase online if they require a wheelchair bay and carer seat. The seating suitable for these requirements are highlighted with the ACROD symbol.

Patrons wishing to book tickets and use a valid Australian companion card can do so via the phone or in person at the box office. Tickets with companion cards are available for box office collection only. Ticketmaster Box Office is open Mon-Fri 9am-5pm for in person sales including patrons with accessible needs.

PERTH - Wheelchair and attendant seating can be purchased online, wheelchair suitable areas are indicated on the interactive map with the use of the wheelchair symbol.

Patrons that require companion card or have other accessible requirements can follow the steps here. Companion cards tickets are only available for collection from the box office and will be issued upon presentation of the valid companion card. Companion cards must be identified at time of purchase and cannot be applied retrospectively.

Patrons may also purchase accessible seating in person at the Crown Box Office, which is open Mon-Fri 9am-5pm.

GREASE runs for approximately 2 hours and 40 minutes, including a 20-minute interval.

Show times are subject to change.

Grease is recommended for ages 7 and up. All persons aged 16 or under must be accompanied and seated alongside an adult from the same ticket transaction. All persons, regardless of age, must have a valid ticket. At Crown Theatre, patrons under 2 years of age are admitted free and must remain on the lap of a parent/guardian. Babes in arms tickets are available from the box office on the day of the performance.

One scene includes backside mooning.

Please note that Marcia Hines will not be performing on Sun 24th March.

The role of Teen Angel for these performances will be played by PAULINI.

The Producers of GREASE cannot guarantee the appearance of any particular artist, which is always subject to illness and leave arrangements.

You can purchase up to 8 tickets per transaction.

Groups prices apply for 8+ people on selected performances.

Groups of 20 persons or under can book direct online.

Groups of 20 or more can book via the Ticketmaster Group Bookings Department please email groups@ticketmaster.com.au.

You may be unable to see the entire performance from the specified seat. Some elements of the production may be obstructed due to the position of the seat on the extreme sides of the auditorium.