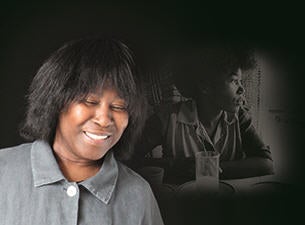 Rock and Pop
Joan Armatrading Tickets
Events
We're sorry, but we couldn't find any events
About
The unstoppable Joan Armatrading will be returning to Australia this December for a run of intimate shows as part of her last major world tour and first solo concerts on a global scale. Tickets for the national tour have been highly sought after and due to unprecedented demand, Joan Armatrading will be performing a second and final Melbourne show at the Comedy Theatre on Monday 15th December.

One of the world's most prolific songwriters and musicians, Joan Armatrading has toured 20+ acclaimed albums over 42 years, received three Grammy nominations; she is a Brit Award nominee and has received the highly coveted Ivor Novello Award. Although she will continue to perform on occasion this will be the final major world tour. 

Joan says; "I will never retire but this will be the last major tour that I will undertake. For the first time these concerts will be me solo on stage playing the guitar, piano and singing. I want these concerts to be a special lively interactive one to one experience. I have absolutely enjoyed the last 42 years of performances but now, with my final major tour, I want to capture a unique memory for both myself and the audience."

The series of intimate shows will feature classic hits such as 'Me, Myself I', 'Love and Affection', 'Willow' and 'Drop The Pilot' plus some of Joan's more recent compositions. Fans new and old will enjoy a musical voyage spanning Joan Armatrading's entire career.