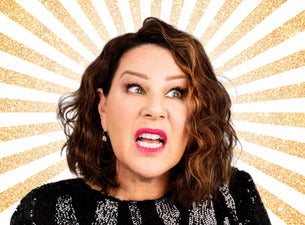 Comedy
Julia Morris Tickets
Events
We're sorry, but we couldn't find any events
About
In her 30th year of stand up comedy, there is no doubting our beloved Lady Julia Morris is the Doyenne in the art of pulling one's leg.
After two years of working like a maniac, moving States twice in 6 moths and raising a family, Lady J is back in our nation's best theatres, with her brand new stand up show "I'm Not Even Joking".
When asked to describe the show, the understated hexadic threat said "No. No I won't"
From the abstract to the incredulous, Australia's First Lady of Stand Up is in vintage form and full of unbelievably funny stories that, even in the retelling, will have you calling out "I'm Not Even Joking".
Lady Julia Morris "I'm Not Even Joking" in theatres 2020