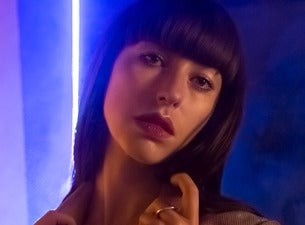 Alternative Rock
Kimbra Tickets
Events
We're sorry, but we couldn't find any events
About
New Zealand-born popstar Kimbra is a producer, musician and adventurous performer – a musical force innovating the shape of pop today.
Since Kimbra exploded into the public consciousness with 'Somebody That I Used To Know', a duet with Gotye that earned her two Grammy Awards for Record of the Year and Best Pop Duo/Group Performance, Kimbra has emerged as an unpredictable and genre-defying maverick fusing r&b and soulful song-writing with modern experiments in electronics, prog and otherworldly pop.
She has since released two acclaimed albums and moved to New York, where she's continued to innovate her sound, collaborating with the likes of Questlove of the Roots, Bilal and David Byrne, and formed large ensemble improvising collective EXO-TECH with Sophia Brous.
Kimbra brings a special audio-visual electronic setup to Supersense, featuring re-imaginations of old songs and debuting new material, showcasing all that is most striking about her prodigious vocal skills, alongside her live electronic and production prowess.
"the artfulness with which she references the past 30 years of pop is as bold a statement as any about the form" - The Guardian