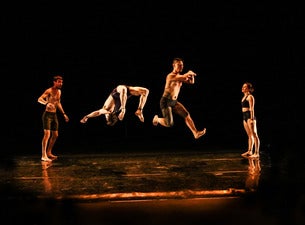 More Arts, Theatre & Comedy
Knee Deep Tickets
Events
We're sorry, but we couldn't find any events
About
Now in its 10th wildly successful year, four performers explore the boundaries of strength and fragility through the canvas of contemporary circus and the physical and metaphorical, egg.
Bodies are pushed and pulled, eggs are weighed and tested, unlikely bonds are forged and acts of intimacy cohabit space with thrilling physical feats.
The Casus artists bring a raw emotional edge and honesty to the stage revealing the strong connection of the quartet throughout the journey. Like an egg, delicacy does not necessarily equate to fragility, although it is often a fine line that the performers must tread.