Rock and Pop
Lorde Tickets
Events
07/03/2023

Brisbane, QLD

Riverstage Brisbane

Lorde - The Solar Power Tour

08/03/2023

Brisbane, QLD

Riverstage Brisbane

Lorde - The Solar Power Tour
International Events
5 Events
21/02/2023

Eastbourne, NZ, New Zealand

Days Bay

Lorde - The Solar Power Tour

22/02/2023

Eastbourne, NZ, New Zealand

Days Bay

Lorde - The Solar Power Tour

27/02/2023

Nelson, NZ, New Zealand

Neudorf Vineyards

Lorde - The Solar Power Tour

01/03/2023

Havelock North, NZ, New Zealand

Black Barn Vineyards

Lorde - The Solar Power Tour

04/03/2023

Western Springs, NZ, New Zealand

The Outer Fields at Western Springs

Lorde - The Solar Power Tour
About
For the first time in 6 years, formidable pop queen Lorde will return to stages across Australia in February & March 2023 with her Solar Power Tour.
With the release of her long anticipated new single, 'Solar Power' - her first new music in four years and the first taste of her new album of the same name, Lorde channels vibrant acoustic vibes and beachside hangs. It's a refreshing dip back to organics, a light, summery anthem inspired by the storied folk songwriters of the 60s and 70s and early 2000s pop.
Penned with long-time collaborator and producer Jack Antonoff and with backing vocals from Clairo and Phoebe Bridgers, 'Solar Power' has taken the world by storm, NME calling it a "gorgeous, sun-kissed rebirth" and a "quietly but supremely confident return".
At the age of just 16, Lorde released her first album Pure Heroine, breaking into the international market and later going on to win two Grammy Awards including the coveted Album of the Year. The album peaked at #1 in over 20 countries, including Australia, New Zealand and America and featuring chart topping tracks 'Royals', 'Tennis Court' and 'Team'.
With 2017's follow up, Melodrama, Lorde achieved bona fide superstar status. Launching with pop gem 'Green Light', the record gained critical acclaim, a slew of award nominations and multi-platinum status.
With her third studio album, Lorde turns her attention to nature. She says, "The album is a celebration of the natural world, an attempt at immortalising the deep, transcendent feelings I have when I'm outdoors. In times of heartache, grief, deep love or confusion, I look to the natural world for answers. I've learnt to breathe out, and tune in. This is what came through."
Renowned for her enthralling vocals and commanding stage presence, Lorde never fails to impress on the live stage. Visiting cities across Australia for the first time since her sold out 2017 national tour, don't miss your chance to catch this epic performer live!
News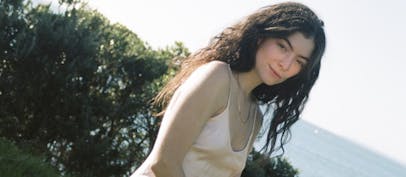 Lorde Announces 2023 Tour
For the first time in five years, pop queen Lorde will return to Australian and New Zealand stages in early 2023.