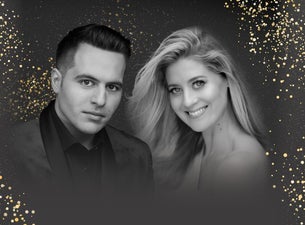 Classical
Mark Vincent Tickets
Sorry... there are currently no upcoming events.
About
Australia's most successful Tenor Internationally Acclaimed Sensation Mark Vincent will be touring his brand new show An International Tribute To Andrew Lloyd Webber in 2023 With Very Special Guest Opera Australia's Julie Lea Goodwin
Singing from the age of 15, Mark Vincent has gone on to become one of Australia's most beloved and most popular Tenors, having released nine consecutive #1 ARIA Classical Crossover Albums, earning accolades both nationally and internationally.
Fans can expect an intimate performance  with Mark Vincent performing a rich repertoire of classical musical theatre songs and arias made popular by the great artists around the world.
This will be a huge celebration as all his past years shows have sold out.
It has been very busy for Mark in recent years as he has appeared in the popular revival of My Fair Lady directed by Dame Julie Andrews at the Sydney Opera House.
He has also been touring nationally in all the major National Theatres with his hit Musical Theatre Production of From London's West End To Broadway a celebration of all the Musical Theatre favourites we all love and enjoy.
Mark believes his brand new concert The Phantom Of The Opera & All The Classics With Very Special Guest Opera Australia's Julie Lea Goodwin will cap off a memorable and rewarding year of sell out shows Australia Wide.
"I'm really looking forward to performing my brand new show this year " he said.
"There's nothing like singing in one of my favourite venues and favourite audiences who always support me when I come to town..."
"Australian  audiences always return their loyalty which I really really appreciate".
Come and hear the magical hits from Phantom Of The Opera, Les Miserables, The Jersey Boys, Cats, Evita and many many more.
This will be a sensational Music & Visual Concert experience not to be missed !