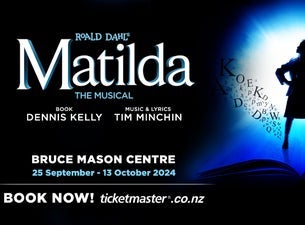 Musicals
Matilda the Musical Tickets
Week 1
0 Events,

Sunday, 1 September
Week 2
0 Events,

Monday, 2 September

0 Events,

Tuesday, 3 September

0 Events,

Wednesday, 4 September

0 Events,

Thursday, 5 September

0 Events,

Friday, 6 September

0 Events,

Saturday, 7 September

0 Events,

Sunday, 8 September
Week 3
0 Events,

Monday, 9 September

0 Events,

Tuesday, 10 September

0 Events,

Wednesday, 11 September

0 Events,

Thursday, 12 September

0 Events,

Friday, 13 September

0 Events,

Saturday, 14 September

0 Events,

Sunday, 15 September
Week 4
0 Events,

Monday, 16 September

0 Events,

Tuesday, 17 September

0 Events,

Wednesday, 18 September

0 Events,

Thursday, 19 September

0 Events,

Friday, 20 September

0 Events,

Saturday, 21 September

0 Events,

Sunday, 22 September
Week 5
0 Events,

Monday, 23 September

0 Events,

Tuesday, 24 September

1 Event,

Wednesday, 25 September

1 Event,

Thursday, 26 September

1 Event,

Friday, 27 September

2 Events,

Saturday, 28 September

1 Event,

Sunday, 29 September
Week 6
0 Events,

Monday, 30 September
About
Matilda The Musical is the multi-award winning musical from the Royal Shakespeare Company, inspired 
by the beloved book by the incomparable Roald Dahl.
With book by Dennis Kelly and original songs by Tim Minchin, Matilda The Musical is the story of an 
extraordinary girl who, armed with a vivid imagination and a sharp mind, dares to take a stand and change
her own destiny.
Winner of over 70 international awards, including 15 for Best Musical, Matilda continues to delight 
audiences in London, Australia and on tour around the USA.
Matilda The Musical arrives at Crown Theatre, Perth 28 February for a strictly limited season.