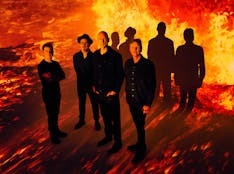 Alternative Rock
Midnight Oil Tickets
Events
17/9/22

Cable Beach, WA

Father McMahon Oval

Stompem Ground

25/9/22

Middle Swan, WA

Nikola Estate Winery

a day on the green - Midnight Oil - Resist Tour

1/10/22

Acton, NSW

Australian National University

Midnight Oil
International Events
2 Events
3/9/22

Auckland, NZ, New Zealand

Spark Arena

Midnight Oil - The Resist Tour

6/9/22

Wellington, NZ, New Zealand

Michael Fowler Centre

Midnight Oil - The Resist Tour
About
Nearly five years ago the legendary Midnight Oil returned with a sweat drenched pub gig at Selinas where frontman Peter Garrett exhorted "rage, rage, against the dying of the light".
And that's exactly what they've done ever since. This latest chapter of their iconic career will close with the release of a new album and a series of big gigs. Both are aptly titled Resist.
This will be the band's final concert tour although they remain very open to recording new music together in future and supporting causes in which they believe. 
Meanwhile Resist will be a fitting, forward looking, statement for a band whose clarion call has always been "it's better to die on your feet than live on your knees". The tour will see them performing classic Midnight Oil songs from across their repertoire while also showcasing some urgent new works. As the title makes abundantly clear, Resist engages with the issues of today, like the lead single "Rising Seas" which tackles the climate crisis in typically uncompromising fashion. 
Peter Garrett says, "We hope everyone who hears this album and gets to one of the shows will come away charged up about the planet's future, saying 'why stop now?'.  Having always tackled every tour like it's the last - this time it actually will be."
Midnight Oil calls for governments to urgently take serious actions that reduce carbon pollution. This tour will embrace best practices for emission reductions and offsetting. A portion of proceeds will also be set aside to support organizations seeking to elevate the existential threat posed by the climate crisis.
News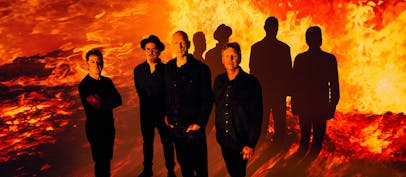 Midnight Oil announce 2022 'Resist' Australia tour
The latest chapter of Midnight Oil's iconic career will open with the release of a new album and huge run of shows around the country in 2022.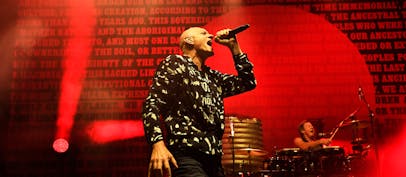 Midnight Oil announce Makarrata Live 2021 outdoor concert to
Midnight Oil have locked in a run of special outdoor concerts called Makarrata Live.
FAQS
Tickets for Midnight Oil's 2022 'Resist' Tour go on sale to the general public on Wednesday 1 December at 12pm (local time)