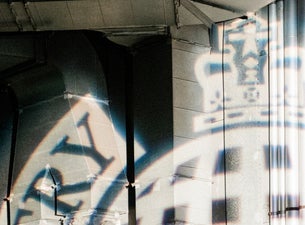 Dance/Electronic
Ministry of Sound: Testament Tickets
Sorry... there are currently no upcoming events.
About
— A Testament to the legend of 90s & 00s club culture —
Over the decades pockets of dimly lit, late night, often secretive locations around the country provided the backdrop to the cathartic ritual of dance. From Australia's acid house infancy to the many reinventions of rave through the 90s and the peak of 00s nightlife, communities were formed on the dancefloor, cemented over deep 4am conversations had in the safety of a likeminded hive of excitement, escape, and elation.
This unmatched era of nightlife has become the stuff of folklore and legend. TESTAMENT pays tribute to the sounds and the people of this club generation, and the vibrant late-night cities and cultures across the country which they cultivated.
Alongside an impressive revival of each cities' local DJ talent of the era, this tour welcomes global icons to the lineup, whose influence is woven into the fabric of modern club life; with house music queen Barbara Tucker (USA), Detroit Techno pioneers Inner City (USA), English DJ/Producer Tall Paul (UK), and Phil Hartnoll of iconic UK acid-house-meets-trance duo Orbital all bringing their 90s mastery to the tour.
Audiences will be transported directly back to well-worn naughties dancefloors with a 1,2 Woop Woop as masked electropunk and pioneers of American EDM The Bloody Beetroots (IT) takes centre stage, alongside Kitsuné 00s electronica darlings Digitalism (GER), and legends of breaks FreQ Nasty (NZ/UK), Stanton Warriors (UK) & Skool of Thought (UK).
00s - FRI 4 AUG / 8pm - 3pm
Featuring: The Bloody Beetroots (IT) / Digitalism (GER) / Freq Nasty (NZ/UK) / Stanton Warriors (UK)
Plus: Goodwill / Groove Terminator / Jaime Doom (Bang Gang Deejays) / Kid Kenobi / Matt Nugent / 
Rasp / Shredlock / Skool of Thought (UK)
90s - SAT 12 AUG / 8pm - 3am
Featuring: Barbara Tucker (USA) / Inner City (USA) / Phil Hartnoll (UK) / Tall Paul (UK)
Plus: Barking Boy / Darren Briais / Jen E / John Course / Mark Dynamix / Matt Kitshon / Rousey