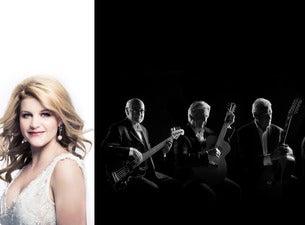 Rock and Pop
Mirusia and The Original Seekers Tickets
Events
We're sorry, but we couldn't find any events
About
A celebration of The Seekers story featuring the original members of the legendary Australian supergroup.
Mirusia is one of Australia's favourite singers and has won hearts around the globe as the star soprano of André Rieu and the Johann Strauss Orchestra. In this scintillating collaboration she shares the bill with the Original Seekers - the three founding members of The Seekers; Athol Guy, Keith Potger and Bruce Woodley, joined by long-time Seekers producer and guitarist/singer extraordinaire, Michael Cristiano.
Come to hear all of The Seekers global chart-topping hits, including; I'll Never Find Another You, A World Of Our Own, The Carnival Is Over and Georgy Girl, alongside musical gems such as, Midnight Special, End of the Line and Louisiana Man – timeless pop classics that revisit the roots of the original 'all-boy' band.
Two magnificent albums make one magnificent concert! This tour launches the much–anticipated new release, the Original Seekers - Back to Our Roots paired with the # 1 ARIA album Mirusia - A Salute to The Seekers.
Don't miss this special performance by two of Australia's greatest musical exports, celebrating some of the most beloved songs in existence today.