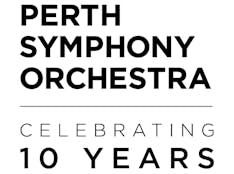 Classical
Perth Symphony Orchestra Tickets
Events
We're sorry, but we couldn't find any events
About
Redefining the orchestra for the 21st Century, Perth Symphony brings music to life in a way that you don't just hear it - you can see it and feel it too!
Bringing live orchestral music to people who wouldn't ordinarily hear it, and in ways you couldn't possibly imagine - PSO's mission is 'Music For Everyone'. A leader in taking the orchestra out of the concert hall, PSO has performed to over 350,000 of you in countless communities across WA.
PSO performs in places and spaces you'd never expect to find an orchestra, and plays music from Mozart to Metallica, Björk to Beethoven, and everything in between. Not only is PSO the orchestra that breaks the rules, but it's also a home for WA talent. Founded in 2011 by Bourby Webster, Perth Symphony regularly employs over 220 local musicians and delivers world-class developmental programs to emerging arts leaders.
PSO is unique among orchestras and operates from the belief that live orchestral music can move and inspire people from all cultures and walks of life. Striving to challenge traditions, PSO creates powerful and compelling performances that are often unexpected and always truly memorable.
From the critically acclaimed 'UNPLUGGED: Nirvana Reimagined' to 'Faith & Freedom: The music of George Michael' to the recent 'STARDUST: The music of David Bowie' performed at HBF Stadium in Perth, PSO has a track record of producing ground-breaking concerts and performing to sold-out audiences throughout Western Australia.