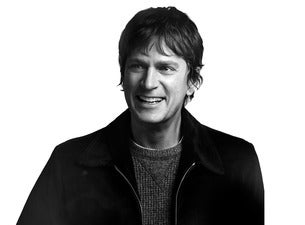 Rock and Pop
Rob Thomas Tickets
Events
We're sorry, but we couldn't find any events
About
Currently in Australia to promote of his brand-new album Chip Tooth Smile, multi-award-winning singer-songwriter ROB THOMAS today announced he will return for a massive national tour this November. 
This is Rob's 10th Australian tour, and to date he's sold more than half a million tickets here.
Fans can expect a dynamic show of huge hits and favourites plucked from Thomas's 30+ year career, as well as a tasting of new tracks lifted from Chip Tooth Smile. Among his numerous hits are solo classics like Lonely No More, This Is How A Heart Breaks, and Streetcorner Symphony; Matchbox Twenty favourites Push, 3AM, If You're Gone and Bent, as well as Smooth, his worldwide smash hit Santana collaboration.
Rob Thomas is one of the most distinctive artists of this or any other era - a gifted vocalist, spell-binding performer and an acclaimed songwriter known worldwide as the lead singer and primary composer with Matchbox Twenty, as well as for his multi-platinum solo work and chart-topping collaborations. As a songwriter and collaborator Thomas has racked up global sales of more than 80 million records.