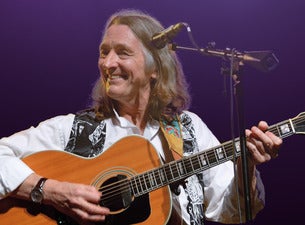 Rock and Pop
Roger Hodgson Tickets
Events
We're sorry, but we couldn't find any events
About
ROGER HODGSON
Roger Hodgson, famous for all of the classic Supertramp mega-hits that he wrote, composed and sang, will embark on a new world tour to celebrate the 40th anniversary of 'Breakfast in America'. Roger's songs are timeless, and his mesmerising performances continue to connect in powerful ways to fans everywhere.
'Breakfast in America' was the #1 album of 1979 in the Australian charts, holding the top spot for six weeks and reaching gold status above Rod Stewart, The Bee Gees, ELO and so many other household names. With hits like "The Logical Song", "Breakfast in America" and "Take The Long Way Home" - all penned and performed by Roger Hodgson - the album sold over 20 million copies worldwide, and made Supertramp a staple of every radio station and turntable for years to come. Though, it was Roger's 1974 hit "Dreamer" and 1977s "Give A Little Bit" that first called the world to the magic of his introspective lyrics and upbeat melodies.
  "The Roger Hodgson setlist reads like a history of music. If you were ever a fan of Supertramp then attending a Roger Hodgson concert these days is as good as it gets and it gets good." Paul Cashmere Undercover.com.au
 "There are few vocalists instantly recognizable from the first few bars of a song but Roger Hodgson is certainly one of that unique group. The singer/songwriter of Supertramp, his voice is as unmistakable as the distinct keyboard sound of his early hits." The Times- London, Review from The Royal Albert Hall Concert
Marking the 40th anniversary of 'Breakfast in America', Roger Hodgson returns to "Give A Little Bit" of his magical song writing and showmanship to Australian audiences. Proudly presented by Bluesfest Touring.
MEET & GREET AND SOUNDCHECK EXPERIENCE TICKETS ARE AVAILABLE!
MEET & GREET VIP 
Your chance to meet the legendary Roger Hodgson in person!
The meet & greet ticket includes: 
- Meet Roger Hodgson after the performance
- A photograph with Roger Hodgson
- A commemorative tour laminate
- An autographed setlist
Tickets are strictly limited. Due to time constraints no other items can be autographed.
Please be available following the performance at approximately 11pm.
Further instructions will be emailed to you closer to the event.
SOUNDCHECK EXPERIENCE VIP
Ever wonder what goes on behind the scenes?
Imagine yourself and a few lucky fans in a nearly empty concert hall while Roger Hodgson, his band and sound crew prepare for the big night! An intimate experience to hear some or Roger's hits in the raw and witness the magic behind the magic.
No photos or audio/video recordings are permitted during soundcheck.
Soundcheck takes place from approximately 3:30pm on the day of the show, subject to change.
Further instructions will be emailed to you closer to the event.