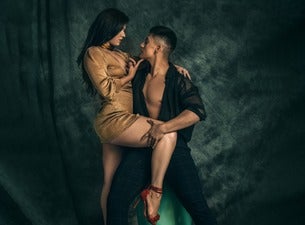 More Music
Salsa - The Show Tickets
Events
03/09/2022

Southbank , VIC

The Palms at Crown Melbourne

Salsa - The Show

04/09/2022

Southbank , VIC

The Palms at Crown Melbourne

Salsa - The Show

04/09/2022

Southbank , VIC

The Palms at Crown Melbourne

Salsa - The Show
About
What is Salsa?
Most people have heard the word "Salsa" and know it to be a dance they've seen on Dancing With the Stars or synonymous with a steamy Latin America dance. However, Salsa is so much more. It's a movement, a religion, and the true meaning of diversity. 'Salsa - The Show', will explain the roots of Salsa and transport your heart deep into the richness of the culture.
Salsa is the word used today to describe a melting pot of rhythms and countries coming together to make music that broke all the rules. Its strong percussion sound "the rhythm" from Africa, the sweet Caribbean sounds all the way from Cuba, the sweet brass from the heart of New York and with the influences also coming from Europe.
Salsa is about celebrating even if everything in our life has gone wrong, it's about joy and appreciating the most important things of life - love, family and moments of passion. 'The Show' will take you on a journey through the different rhythms and influences that make Salsa what it is today.
Led by Melbourne's best Latin musicians, alongside World Class Salsa dancing, from champions around the globe, we have never seen anything quite like it.
Vamos!
Join us!