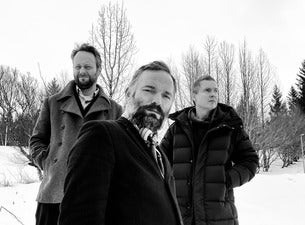 Rock and Pop
Sigur Ros Tickets
Events
We're sorry, but we couldn't find any events
About
Secret Sounds is thrilled to announce that Sigur Rós will be extending their 2022 world tour to Australia, gracing our shores for the first time after five long five years. The Icelandic band are set to play shows in Brisbane, Sydney and Melbourne and will come armed with new music, along with material from their acclaimed 25-year discography.
Sigur Rós sent fans into a frenzy in February this year, sharing news that the band are coming out of hibernation and are in the works of writing and recording their first studio album since Kveikur  in 2013. The news continued to get better with former keyboardist Kjartan Sveinsson announcing he has re-joined the band after stepping away to focus on other projects almost a decade ago.
Since breaking internationally in 1999 with their uniquely brilliant second album Ágætis Byrjun, which won the inaugural US Shortlist Prize for Artistic Achievement in Music, Sigur Rós have become one of the most successful bands of recent times. From their six number one albums in Iceland to platinum-selling albums and sell-out tours in all directions – they are a global sensation.
Sigur Rós are back better than ever and sure to mesmerise Australian fans with their impressive discography, highly anticipated new album and breathtaking performances.