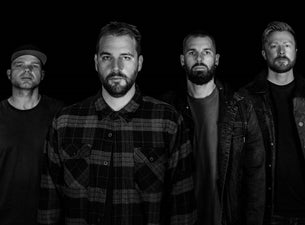 Alternative Rock
Sunk Loto Tickets
Sorry... there are currently no upcoming events.
About
Sunk Loto - Between Birth and Death - 20th Anniversary Tour
If you had to list the most important heavy Australian albums of all time, it's likely that Sunk Loto's 2003 release Between Birth and Death would be near the top, and Metal afficionados still consider the band one of the most influential home-grown heavy bands of all time.
To mark the 20 year anniversary of Between Birth and Death, Sunk Loto are returning to Aussie venues this October to do something they've never done - recreate the album in its entirety live. Following a sold-out tour around the country in 2022, with multiple shows selling out in mere hours, the Queensland quartet aren't holding back as they pick up where they left off 15 years ago. Turning their gazes to the past, present and future as they embark on a new sonic chapter.
Having previously toured the globe alongside the likes of Korn, Linkin Park, Perfect Circle, Suicidal Tendencies and Sevendust, with festival appearances under their collective belts including Big Day Out, Homebake, Vans Warped Tour and Splendour In The Grass, Sunk Loto swiftly became synonymous with Australian metal while most members were still in their teens. And following their triumphant return last year wowing crowds after 15 years of silence, it's clear that the best is truly only yet to come for the group who helped paved the way for the modern Australian heavy music renaissance.