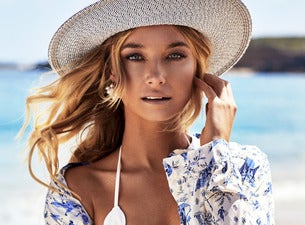 Fashion
Fashion Council WA Tickets
Events
We're sorry, but we couldn't find any events
About
Fashion Council WA's Swim + Resort Series program is the premier Australian fashion event platform dedicated to the lucrative swim and resort wear industry. In 2018 the 5th annual event will engage audiences with a vibrant and fashion lifestyle experience. World class local swim and resort wear will join leading nationally renowned labels for a weekend of iconic runway events.
CLUB TROPICANA
AMP Capital Swim + Resort Series will open with a stunning twilight showcase featuring one of Australia's leading designers, Bec + Bridge. Tiered pools, private bungalows and palm trees - there's no question Crown Towers is the epitome of opulent resort lifestyle allure. AMP Capital Swim + Resort Series will open with a heady poolside twilight show featuring one of Australia's leading designers, Bec + Bridge. Models will strut poolside in the mainstay label's current collections, which reinforces Bec + Bridge's reputation as a brand synonymous with sleek, minimal glamour. 
Swim 18 collection is composed of exciting new textures and luxurious fabrics in the brand's signature prints, with block colours, stripes and polka dots all featuring. Resort 18, titled Locomotion, is inspired by the sun-drenched poolside culture of the late 70s and early 80s with animal prints, neon fusion, grungy leather and bold florals. Enjoy a balmy evening lapping up the luxurious surroundings while getting primed for summer with swimwear and on-trend warm weather looks. 
SUMMER CRUSH + CRUISE LUXE
Fashion history will be made with the first show to ever be hosted on WA's newest architectural masterpiece, Matagarup Bridge. For day two of AMP Capital Swim + Resort Series, the iconic Bridge connecting the city with Burswood Peninsula will be transformed into a runway for an exclusive style moment. 
Summer Crush 
Summer Crush will bring the fun, vibrant energy summer is known for with a selection of the country's leading swimwear and resort designers, including Ambra Maddalena, Amore + Sorvete, Aqua Blu, House of SKYE, Kirrikin, Morrison, Natalie Rolt, Ocean Zone, Oncekissed Swimwear, Seafolly and Sei Bella Aqua Wear. These brands, many of which hail from WA, dare to be different with neon pops of colour and cutting-edge silhouettes, pushing the mark with pieces that test the limits of the latest trends. High-cut one-pieces will mix with sexy bikinis, ready to be taken from beach to bar with kaftans and summer 18 resort looks. This is a holiday romance in runway form - the perfect summer crush. 
Cruise Luxe
Cruise Luxe will bring a taste of the Hamptons to the Swan River. The best of cruise resort will come to the runway in a curated presentation, with local and national designers joining forces for a showcase that is luxe, fresh and chic. 
As the sun sets, the State's leading models parade the latest collections from a superstar line-up, as the audience watches on. Akira, bassike, CAMILLA AND MARC and Flannel will bring a taste of high-end, sophisticated glamour with clean lines and elegant silhouettes. While Nique, Double Rainbouu, SKYE & Staghorn and Ten Pieces will offer uber-cool aesthetics that will speak of far-flung destinations. 
With many of these leading names showing in Perth for the first time, this is a pivotal moment for the local fashion industry that is not to be missed.