Rock and Pop
The Cat Empire
About
Beloved Australian musical exports The Cat Empire have announced that the original 20-year line-up of the band will play their final shows together in December 2021, with Felix Riebl and Ollie McGill moving forward as members of the next iteration of the Band.
During a career that has seen close to 1,500 joyous live shows played across the planet over the past two decades, The Cat Empire have achieved truly global success and created a fiercely independent, self-sustaining musical empire in the process.
While the announcement will undoubtedly sadden long-time supporters of the band, news that The Cat Empire will continue in the hands of founding members Felix and Ollie offers assurance that faithful audiences in far-flung corners of the globe will once again experience the life-affirming party that is one of the band's renowned live shows.
Australian audiences will have the chance to farewell the original line-up of The Cat Empire with huge final shows planned for December in WA, QLD and VIC.
The continuing members of The Cat Empire have exciting new music planned for 2022 and look forward to the next 20 years "as a re-imagined, vibrant, cross-cultural, and joyful collective of musicians and artists".
News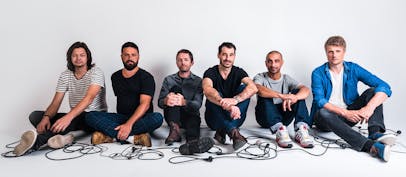 The Cat Empire to farewell original lineup
The Cat Empire have announced that their original six-piece lineup with play their final shows together in December 2021.