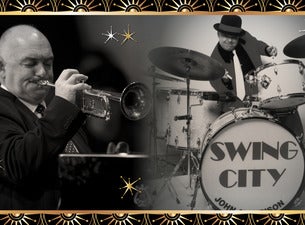 Jazz and Blues
The Celebration of Swing Tickets
Events
25/8/22

Sydney, NSW

State Theatre

The Celebration of Swing
About
The Celebration of Swing will be a Big Band Blast! A concert spectacular honouring the famous American Big Band leaders and their Orchestras from the 1940's, the golden era of swing.
The concert will feature John Morrison's Swing City; fifteen musicians and showcase esteemed singers, Gregg Arthur and Jacki Cooper with special guest star, James Morrison.
The concert's repertoire will highlight the music of Glenn Miller, Benny Goodman, Tommy Dorsey, Count Basie and many more.