Rock and Pop
The Jezabels Tickets
Events
We're sorry, but we couldn't find any events
About
THE JEZABELS have announced a national tour to celebrate the 10th Anniversary of their 2011 Australian Music Prize, ARIA & AIR Award Winning, ARIA #2, iTunes #1, Gold Album Prisoner! For the first time, the band will be playing their most successful record, in its entirety live on stage.
"We couldn't be more excited to be getting back together again for an Australian tour to celebrate the tenth anniversary of our debut album 'Prisoner'. We are pleased to say we'll be playing this baby live in full for the first time. It's been a hell of a decade since it came out, but it's made us all the more grateful for some of the things we took for granted. Like so many bands, playing our records live was always as important, if not more important, than making those records. We can't think of a better way to celebrate 'Prisoner' and say thank you to our fans that have supported us over the years than to announce this tour. We hope you can join us," says the band.
Prisoner is a panoramic study of tension and emancipation, from the echoing stone cathedral of the title track to the sun-blasted morning of the first single, Endless Summer; from the cloistered atmospherics of the instrumental interlude, Austerlitz, to the chiming and climbing pop of Deep Wide Ocean and the quiet reflecting pool of Peace of Mind.
To mark the occasion, they will be releasing a limited collectors 7inch of a live recording of City Girl, captured at the Forum Theatre in Melbourne in 2011. The 7inch will only be available to ticket buyers to purchase.
News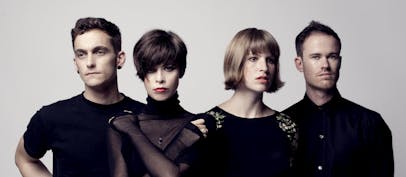 The Jezabels announce 2022 tour
The four-piece will be putting an end to their extended hiatus to perform Prisoner in full for the first time ever, alongside favourites from the rest of their incredible catalogue.