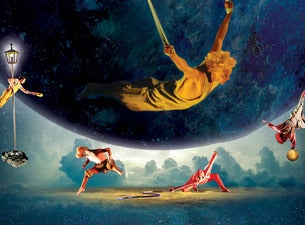 Musicals
The Little Prince Tickets
Events
We're sorry, but we couldn't find any events
About
"A leap into a magical childhood…stunning talent, emotion and poetry" Le Figaro, France
"Simply magical" France 3 TV
Direct from a sell-out season in Paris, comes one of the world's most loved stories transformed into an extraordinary live event.
The Little Prince combines dance, aerial acrobatics, and new technologies to create a dreamlike and poetic universe that is almost impossible to describe.
Nearly 75 years after its release, The Little Prince remains the second most translated and one of the best-selling books in the world, and its sentiment remains as pertinent today as when it was first written:
"What is essential is invisible to the eye, It is only with the heart that one can truly see"
This contemporary adaptation of Antoine de Saint-Exupéry's work is presented by Broadway Entertainment Group in association with Sokol Entertainment and is directed by Anne Tournié.
"For me, it's a melting pot from around the world and from different cultures, but in the end, we are all human with emotions, and the Little Prince is pure emotion," said Director Anne Tournié.
With an incredible international cast, stunning sets, costumes, projections and all of the characters you know and love, immerse yourself in The Little Prince's cosmic and fantastic world.
 "We adore the magic and the emotion which are created on stage by the cast and projections." Le Parisien