Museums and Exhibits
THE LUME Melbourne
Events
Loaded 20 out of 85 events
About
The LUME Melbourne presents Van Gogh
THE LUME Melbourne is an epic adventure into art. Australia's first permanent digital gallery transforms the world's finest art into fully immersive sensory encounters.

Step into a vast new world as THE LUME Melbourne celebrates the legendary artworks of Vincent van Gogh like never before.
News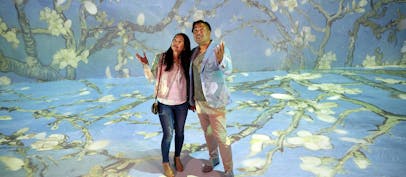 Van Gogh announced as inaugural experience at multi-sensory
Get ready to delight your senses!