Musicals
The Wizard of Oz Tickets
Events
We're sorry, but we couldn't find any events
Experience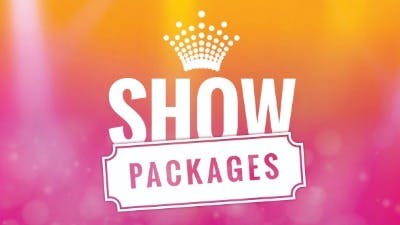 Enjoy the best of Crown by purchasing one of our exclusive dining or accommodation packages.
About
The Wizard of Oz is skipping into Crown Theatre!
Like so many children her age, Dorothy Gale dreams longingly of what lies over the rainbow. Until one day, a twister hits her farm in Kansas and carries her away to an enchanting technicolour world. On her exciting adventure along the yellow brick road, Dorothy and her little dog Toto encounter some delightfully unexpected friends.
Meet the Scarecrow, the Tin Man and the Cowardly Lion as they journey together to the wonderful Wizard of Oz in The Emerald City. In this ever-enduring story that's full of heart, you'll be reminded that there truly is no place like home.
HAMA Productions presents a marvellous larger-than-life stage adaption of the original 1900 L. Frank Baum novel and beloved 1939 feature film. Featuring a timeless score, including We're Off to See The Wizard, Follow The Yellow Brick Road, If I Only Had A Brain and Somewhere Over The Rainbow.
FAQS
Yes, group bookings are available for bookings of 12+ tickets on selected performances, click here to view group offers.