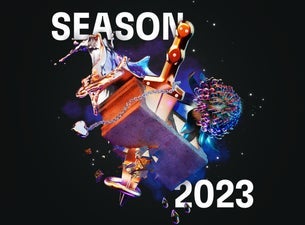 Opera
Victorian Opera Tickets
Australia
20/12/23

St Kilda, VIC

Palais Theatre

Galileo

22/12/23

St Kilda, VIC

Palais Theatre

Galileo

23/12/23

St Kilda, VIC

Palais Theatre

Galileo

8/2/24

St Kilda, VIC

Palais Theatre

Candide

9/2/24

St Kilda, VIC

Palais Theatre

Candide

10/2/24

St Kilda, VIC

Palais Theatre

Candide

8/8/24

St Kilda, VIC

Palais Theatre

La Rondine (The Swallow)

10/8/24

St Kilda, VIC

Palais Theatre

La Rondine (The Swallow)

16/10/24

St Kilda, VIC

Palais Theatre

Victorian Opera - Eucalyptus

18/10/24

St Kilda, VIC

Palais Theatre

Victorian Opera - Eucalyptus

19/10/24

St Kilda, VIC

Palais Theatre

Victorian Opera - Eucalyptus
About
OPERA. It's a word grounded in tradition and heritage. When most people hear the term they imagine melodrama, grand theatres and storied composers. And then quite often they think of a time gone by, a museum piece artform.
But not for us.
When we think about opera, our gaze is fixed to the future. When it comes to opera, we believe the best days lie ahead.
Because for a world that's staring at screens, we prescribe the stage.
The night out.
The live moment.
And the unique magic of a community who are together as music soars.
We believe in the unlimited potential of this artform to move people, all people. To spark conversation, to help us understand one another and to remind us of what it means to be alive and to live in a vibrant cultural city.
But that potential can only be realised if we throw out the rules and make opera for everyone. If we re-imagine the very idea of what opera can be and then start creating contemporary storytelling relevant to everyone in our community.
So if you think you know opera, think again. Because at Victorian Opera, we're just getting started.