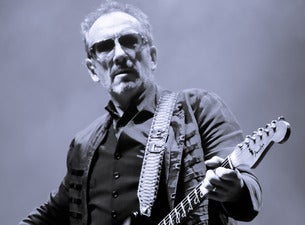 Rock and Pop
Elvis Costello & the Imposters Tickets
Events
We're sorry, but we couldn't find any events
About
Elvis Costello has added a Melbourne show at Hamer Hall on Thursday 17th April following a public outcry that a headline performance for the city was left off the his upcoming Australian tour schedule.  Elvis and The Imposters also perform at the Deni Blues and Roots in Deniliquin, Byron Bay's Bluesfest and the West Coast Blues & Roots Festival.  The Melbourne date will replace the recently cancelled Adelaide performance.

Costello for a long time has been a favoured son of Australia having toured here around dozen times since the late 70's, and this return tour sees the love affair continue.  He has followed his musical curiosity in a career spanning almost four decades with a back catalogue of over 40 albums covering nearly every genre of music.  He is probably best known for his performances with The Attractions, The Imposters and his solo shows with pianist Steve Nieve.

A swag of nominations and awards litter his historic trail  (including Grammy Awards, ASCAP's prestigious Founders Award, an Oscar Nomination and being inducted into the Rock N Roll Hall of Fame) evidence of the respect and awe this performer commands from his peers.  Such diversity and credibility over the decades tells its own story of legend.  

Fans will know the wide range of Elvis Costello songs delivered by artists as varied as Johnny Cash, Roy Orbison, Dusty Springfield, George Jones, Robert Wyatt, and the gospel vocal group The Fairfield Four.  His has also collaborated with Burt Bacharach, Paul McCartney, The Brodsky Quartet, Swedish mezzo-soprano Sofie Von Otter and record producer/songwriter T Bone Burnett.  More recently he gate crashed his own horizons by 'collaborating' with The Roots, producing Wise Up Ghost, one of this years finest musical offerings.

Warming the stage is local chanteuse, Thelma Plum.  Since winning Triple J's Unearthed competition in July 2012 for her first demo, Father Said, she's cast a spell on all in her path.  The singer-songwriter now presents her debut EP, Rosie, with six songs rewarding months of anticipation in the musically muted, lyrically forthright style that's made Thelma Plum such a compelling new voice.

Elvis and The Imposters (Steve Nieve, Pete Thomas and Davey Faragher) will present an incredible night of entertainment taking audiences through the Costello musical encyclopedia refresher course with a selection of songs from the past, present and future.