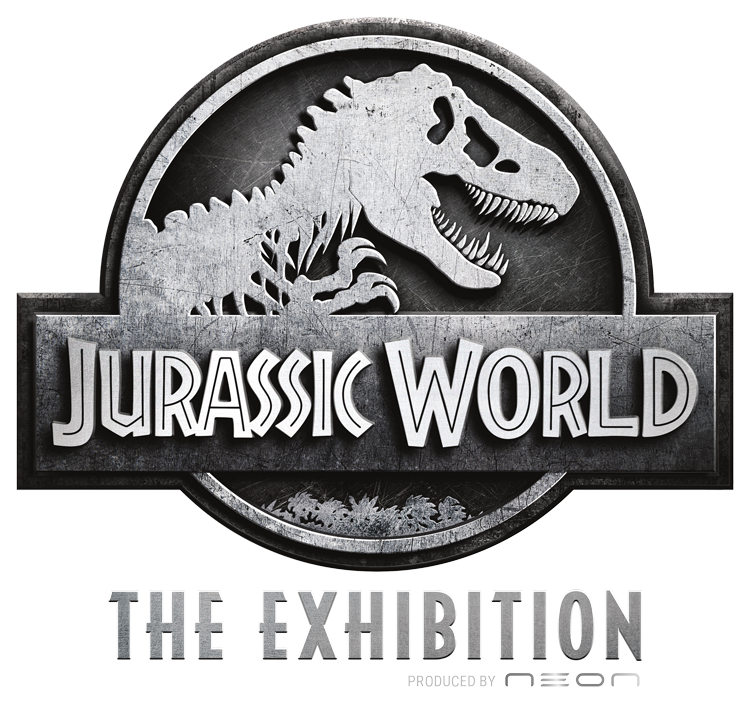 THE CLOSEST YOU'LL EVER COME
TO LIVING DINOSAURS
GET TICKETS
OPEN NOW!
SUPERLUNA PAVILION, SYDNEY SHOWGROUND, SYDNEY OLYMPIC PARK
ABOUT THE EXHIBITION
Get closer to dinosaurs than ever before in Jurassic World: The Exhibition! Based on one of the biggest blockbusters in cinema history, the exhibition immerses audiences of all ages in scenes inspired by the beloved movies. Now, the park that was only a promise comes to life... right before your eyes. Walk through the Jurassic World iconic gates as an honoured guest and gaze in wonder at a towering Brachiosaurus; come face-to-face with a Velociraptor; and get a rare up-close look at the most vicious dinosaur of them all, Tyrannosaurus Rex. Don't miss the awe-inspiring journey and remember, if something chases you... run! Get your tickets now for Jurassic World: The Exhibition in Sydney!
LOCATION
SuperLuna Pavilion, Sydney Showground, Sydney Olympic Park
(Access via Olympic Boulevard)
www: superlunapavilion.com.au
FAQs
HOW TO FIND JURASSIC WORLD: THE EXHIBITION
Where is
Jurassic World: The Exhibition
taking place?
Jurassic World: The Exhibition can be found at:
Venue: SuperLuna Pavilion, Sydney Showground, Olympic Boulevard, Sydney Olympic Park, NSW 2127
How do I get there?
SuperLuna Pavilion is situated opposite Qudos Bank Arena.
Follow the
Jurassic World: The Exhibition
branding on Olympic Boulevard and enter through the SuperLuna Pavilion archway at Gate 4 opposite Qudos Bank Arena.
Please arrive early so as not to miss your pre- booked session.
By Car - Parking
Nearest parking is at Carpark P1. Fees apply - see below. We recommend pre-booking during major event days at
sydneyolympicpark.com.au/parking
.
Paid parking (closest)
Sydney Olympic Park has over 10,000 parking spaces site-wide. Carpark P1 is in close proximity to the SuperLuna Pavilion. Costs: $6 per hour, up to a maximum fee of $30 per day.
Free parking
For short visits there are 2-hour free-parking spaces located on Grand Parade, Olympic Boulevard and Dawn Fraser Avenue (availability subject to road closures). More details for those travelling by car can be found here:
sydneyshowground.com.au/getting-here/by-car
By Train
Olympic Park station is on the T7 line - Olympic Park. Change at Lidcombe station for services leaving every 10 minutes.
By Bus
Sydney Buses operates:
401 from Lidcombe station
450 from Hurstville
525 from Parramatta station
525/526 from Burwood
526 from Sydney Olympic park Wharf
By Ferry
Sydney Olympic Park Ferry Wharf is situated 3kms from the town centre. Travel between Parramatta and Circular Quay. Travel times (approx):
Circular Quay - 33 minutes
Parramatta - 18 minutes
Are there accessible parking bays and if so where are they located?
Sydney Olympic Park Town Centre has 333 accessible and mobility car parking spaces for people with disability.
P1 car park - 183 spaces
P2 car park - 9 spaces
P3 car park - 31 spaces
P4 car park - 32 spaces
P5 car park - 34 spaces
P6 car parks - 11 spaces
P8 car park - 6 spaces
We have 8 on-street accessible spaces on Showground Road, 3 on Herb Elliott Avenue, 1 on Murray Rose Ave (east), 5 on Dawn Fraser Avenue (west) and 10 on Olympic Boulevard (south). Please plan ahead as these may not be available during large or multiple events due to road closures.
At times of major events, dedicated accessible car parking spaces are often full.
To guarantee a space, pre-book your parking by purchasing a standard space in your preferred car park with height clearances and if available, use an accessible space on the day of your visit.
When using an accessible parking space, please display your
Mobility Parking Permit
to avoid fines.
THE EXHIBITION
Are there loud sounds and lighting effects?
Sensory Warning: This exhibit contains Strobe lighting effects, sudden loud noises and theatrical fog/haze.
How long does it take to see the entire exhibition?
Once your admission time has begun most visitors make it through the entire exhibit space in 45 minutes to one hour however there is no time limit once you have passed through the entry area.
What time should I arrive?
Please make sure to allow time for traffic, parking, and entrance delays.

Please plan to arrive so that we can begin scanning your tickets for admission 5-10 minutes prior to your admission time. Tickets purchased on-site are subject to availability and we strongly suggest purchasing tickets online in advance.
What are the opening hours of the experience?
Times vary day to day.
See here for available session times
.
Please note that the last entry will be one hour prior to closing time.
Calmer SEN (Special Educational Needs) Sessions are now available 4.30pm, Thursdays - 02/11, 09/11, 16/11, 23/11 & 30/11
Can I take photos/video inside the experience?
Yes, we wouldn't want you to miss the opportunity to capture this special moment! Please make sure to share your experience using #JurassicWorldExhibition & #DinosInSydney. Professional photography and video recording are strictly prohibited without prior written consent from the event organiser. Even if your camera gear just appears professional, you may be asked to take it out of the exhibit space.
Is merchandise available?
Yes, there is a retail store where guests can shop for a wide variety of products.
Are food and beverages available inside the exhibition?
No food or beverages are permitted once you've entered the exhibition with the exception of closed water bottles.

There is a café situated next to the SuperLuna Pavilion selling hot and cold soft drinks, cafe food and snacks.
What forms of payment do you accept?
Jurassic World: The Exhibition is a cashless environment. The Box Office accepts Visa, Mastercard, American Express and Ticketmaster Gift Cards for ticket purchases.
Are restrooms available inside the exhibition?
Yes, restrooms are accessible from within the venue and adjacent to it.
Is the Exhibition Wheelchair Accessible?
Jurassic World: The Exhibition is fully wheelchair accessible.
Can I bring animals?
Unfortunately, we will only be able to grant access to registered or validated Service dogs.
Prohibited and Permissible Personal Items
We encourage you to leave valuables, large bags, and other personal belongings at home. For the safety of our visitors and the exhibition, all bags entering or leaving the space, including purses, are subject to inspection.

Permissible Items:
• Walkers, mobility scooters, and other mobility aids
• Small personal point and shoot cameras, including smartphones

Prohibited Items:
• Paints and aerosols
• Permanent markers • Weapons of any type
• Food and beverages of any type (including alcohol) other than sealed water
• Bikes, helmets, skateboards, rollerblades, and non-mobility aid scooters
• Prams and strollers
• Camping chairs
• Professional photo or video equipment
• Tripods

TICKETING
What are the official sellers for this experience?
Official tickets for Jurassic World: The Exhibition in Sydney can only be purchased at the Ticketmaster website or at the box office of the SuperLuna Pavilion. Tickets are not available from any other website, ticketing platform or outlet.
What are the different ticket options and prices?
Tickets are sold per person. There are two ticket options:

Standard Access:
• Adult(16+)
• Child (3-15 years old)
• Family Pass: 2 adults + 2 children
• Concession: Senior (65+ y.o.), Student - valid ID required
• Group Ticket (10+)

Standard Access tickets grant you into Jurassic World: The Exhibition at your allocated time slot and allow you to explore the exhibition at your leisure.
Flex Access:
• Flex Adult
• VIP Child

Upgrade to the VIP Access for fast-track entry to the exhibition (allowing you to arrive anytime on the date printed on your ticket and get immediate entry regardless of the time selected at the time of purchase). Furthermore, add on a bundle package for the ultimate Jurassic World experience.
Is my child the right age to attend?
Children aged 3 and above will get the most out of this Exhibition although all children are welcome. Children up to 16 years old must be accompanied by an adult.
Does my child need a ticket to enter?
If your child has celebrated their 2nd birthday, they will need a ticket to enter the exhibition. Children under the age of two do not require a ticket and can enter with any paying adult.
Can I reschedule my tickets to another date/time, or upgrade/downgrade my ticket?
We may be able to help reschedule or exchange your ticket for another date, time or ticket type that has not already sold out. Please contact us for more information. Make sure to include your ticket order number.
Can I transfer my tickets to another person?
Yes, you can transfer your tickets to anyone for free. It is as easy as going to your Ticketmaster account, finding the event and hitting Ticket Transfer. You can read
more details on the process here
. Please contact Ticketmaster for additional help. Make sure to include your ticket order number.
What is your refund policy?
Tickets are generally non-refundable. Ticket non-refund terms and conditions are agreed to before purchase. Please consult your terms and conditions for full details.
Do I need to print my ticket?
No, digital tickets can be validated directly from the Ticketmaster App. Please follow instructions at point of sale.
Do you offer group discounts?
Groups of 10 people or more can purchase a discounted group ticket. Tailored corporate function and large group celebration solutions are available. Please contact:
groups@superluna.live
.
Do you offer Complimentary Carer Tickets?
Yes, one free carer ticket can be provided for each paying visitor with a disability.
If you require a complimentary carer ticket, please book the tickets for the rest of your party online at
www.jurassicworldexhibition.com
and then just get in touch with our ticketing partner Ticketmaster, who will be able to arrange this for you.
Can I arrive at a later or earlier time than what I booked for?
Patrons must attend at their allotted time slot.
I need to change the date or times of my tickets.
We are partnered with Ticketmaster who take care of all changes in terms of tickets.
For all booking enquiries or changes, please contact TicketMaster directly
via this link
.
I need to add additional tickets to my session.
Additional ticket's can be booked at
Ticketmaster
or on the day at the box office located just outside the exhibition, subject to availability.
Can I buy tickets on the day?
Tickets can be bought on the day and are subject to availability. Please
book online
at the time you can attend.
What is a SEN session?
SEN sessions are designed to be of benefit to visitors who prefer a quieter and calmer experience, such as those with autism or special educational needs. Relaxed SEN sessions will have reduced sound, an increase in lighting where necessary to help reduce stress
GUEST WELLNESS
COVID SAFETY GUIDELINES
Jurassic World: The Exhibition will comply with all government guidance in relation to COVID-19, adopting safety measures as necessary. There will be hand sanitiser stations located at key locations throughout the experience. We ask that you follow the route marked through the venue and maintain space between yourselves and other groups within the exhibit.

If you test positive for COVID-19, please contact Ticketmaster to re-arrange your visit to a time when you have tested negative again.