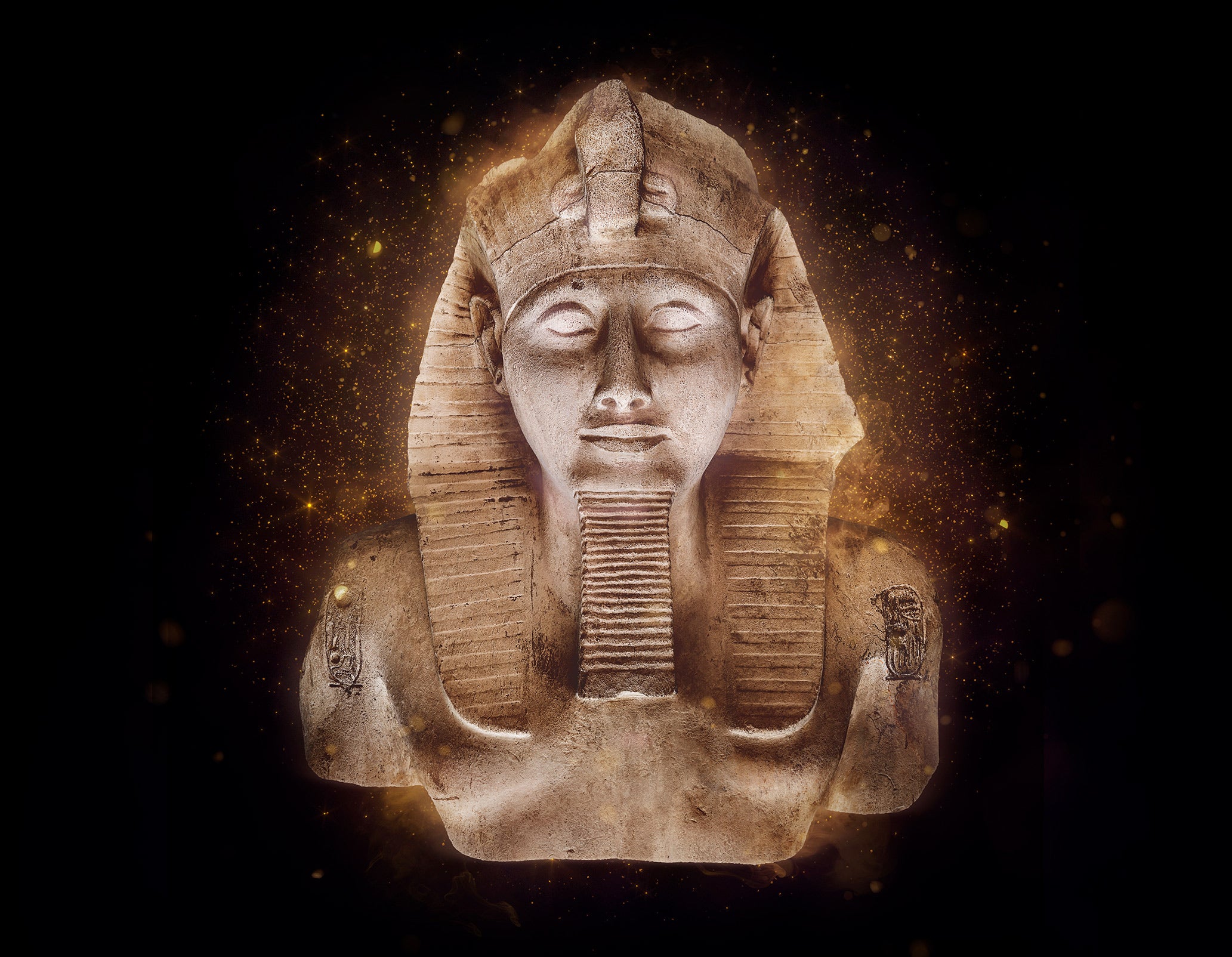 Exclusive to Sydney this summer
The largest cultural exhibition to visit Australia in over a decade is now open.
General public tickets
GET TICKETS
Australian Museum Member tickets
MEMBERS ACCESS
GET GOLDEN TICKET
Golden Ticket Includes: Exhibition entry at any time during opening hours, Plus Audio Guide access.
One-time, single entry only. Valid from 15 December 2023 only.
Now open until May 19 2024.
Only at Australian Museum, Sydney.
About The Exhibition
Ramses & the Gold of the Pharaohs is an all-new, immersive museum experience that gives visitors a window into the life of Ramses the Great, commonly hailed as ancient Egypt's greatest ever Pharaoh.

This must-see exhibition, which the whole family will love, features over 180 priceless artefacts from the breathtaking coffin of Ramses himself to fascinating animal mummies and ornate golden treasures - many of which have never left Egypt until now.

In cooperation with Egypt's Ministry of Tourism and Antiquities, Ramses & the Gold of the Pharaohs is the largest cultural exhibition to visit Australia in over a decade.


Explore The Exhibition
Click / Tap images for full size gallery.
Experience The Exhibition In VR
Location
William St, Darlinghurst NSW
www: australian.museum/ramses
Exhibition FAQs
For general venue and entry FAQ's please visit the Australian Museum website located at australian.museum/visit/admission
What is the exhibition about?
Ramses II, known as Ramses the Great, was the most celebrated and powerful pharaoh of the New Kingdom - Egypt's golden age. Believed to be a god on Earth, he ruled for 67 years as part of the 19th Dynasty, erecting enormous temples, obelisks, and statues and expanding Egypt's empire. This state-of-the-art exhibition features the greatest collection of Ramses II objects and Egyptian jewelry ever to travel around the world. Along with the pharaoh's colossal royal sculpture, the exhibition highlights recently discovered animal mummies and treasures from the royal tombs of Dahshur and Tanis. Visitors can walk among towering statues and immerse themselves in multimedia productions that re-create moments from Ramses's life, including his triumph at Kadesh, the largest chariot battle ever fought.
How many objects are in the exhibition?
The exhibition features 181 priceless authentic Egyptian artifacts. Visitors will see a stunningly preserved collection of pieces including sarcophagi, animal mummies, magnificent jewelry, spectacular royal masks, exquisite amulets, and ornate goldens treasures from numerous pharaonic tombs.
How long is the exhibition?
It is recommended guests plan at least 90 minutes for their visit.
Is there an age limit on visitors to the exhibition?
The exhibition is open to visitors of all ages.
Is there guidance for guests with sensory sensitivities?
The exhibition uses moving animation images, which may be disorienting for those who are light sensitive. The exhibition also contains several videos playing simultaneously and may be considered loud for those who are sensitive to noise.
Are strollers permitted?
The exhibition includes narrow spaces and corridors, so strollers are not permitted. A space will be provided for strollers to be safely parked during your visit.
When should I arrive?
Tickets are timed and guests will only be admitted to the exhibition queuing lanes at the time shown on their tickets. Please plan ahead and leave extra time for arrival and parking.
What is the refund & exchange policy?
All tickets, including the exhibition audio tour and virtual reality experience, are non-refundable. Tickets may be exchanged and rescheduled to a different date pending ticket availability. If a guest wishes to reschedule, guests should contact
Ticketmaster Customer Service
no less than two (2) weeks prior to their initial visit.