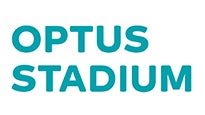 Events
15 results
14/12/23

NRMA Insurance West Test - Australia v Pakistan (Day 1)

15/12/23

NRMA Insurance West Test - Australia v Pakistan (Day 2)

16/12/23

NRMA Insurance West Test - Australia v Pakistan (Day 3)

17/12/23

NRMA Insurance West Test - Australia v Pakistan (Day 4)

20/12/23

BBL: Perth Scorchers v Hobart Hurricanes

26/12/23

BBL: Perth Scorchers v Melbourne Renegades

3/1/24

BBL: Perth Scorchers v Adelaide Strikers

13/1/24

BBL: Perth Scorchers v Brisbane Heat

16/1/24

BBL: Perth Scorchers v Sydney Sixers

13/2/24

Dettol T20 International - Australia v West Indies

24/2/24

WWE: ELIMINATION CHAMBER PERTH

1/3/24

P!NK Summer Carnival 2024 - Standard Tickets

1/3/24

P!NK Summer Carnival 2024 - VIP Packages

2/3/24

P!NK Summer Carnival 2024 - VIP Packages

2/3/24

P!NK Summer Carnival 2024 - Standard Tickets
Venue Information
Parking
By car: Perth Stadium is ideally located to make the most of existing parking infrastructure in the CBD and East Perth.
Public Transportation
By train: The new six-platform Optus Stadium Station will allow one train to depart approximately every two minutes, offering direct services to Perth, Fremantle and Joondalup. Mandurah line passengers will use the Perth Underground. For Midland line passengers the upgraded East Perth Station will accommodate 7,500 people who will walk approximately 20 minutes to and from the Stadium via the Windan Bridge. By bus: Special event bus services will operate for major events at Optus Stadium. Details on the range and timings of services will be available from www.optusstadium.com.au prior to each event. For further information on the public transport at Optus Stadium, visit http://optusstadium.com.au/getting-here/public-transport. By taxi: A dedicated taxi rank is located on the Eastern side of Victoria Park Drive. All drop off and pick ups of taxis will occur from this location.
Box Office Hours
The Box Offices will generally open 30 minutes prior to Gate Opening time of the event.
Box Office Payment
Mastercard, VISA, AMEX & Diners plus most Australian Banking keycards with a chip.Please note Cash will not be accepted.
Accessible Seating
For Individuals requiring Accessible Seating, the design of Optus Stadium will set new benchmarks in accessibility. Accessible and Enhanced Amenity seats are located across every level of the Stadium including premium hospitality areas, accommodating wheelchair users, their carers and guests. There are a number of facilities available for patrons with accessible needs including the following: For an overview of the features, visit http://optusstadium.com.au/the-stadium/facilities/accessibility For bookings: Telephone: 1300 446 925 Or Complete the following online form located at: https://help.ticketmaster.com.au/hc/en-au/articles/360006452354-Accessible-Seating-bookings-How-to-book-including-companion-card-information
General Rules
Conditions of Entry Refer to the relevant event
Miscellaneous
Standing in the seated stands or other seated areas during events is permitted, however there is a higher risk of injury, to self and others, when standing in seated areas. We ask that patrons who wish to stand are respectful of other patrons around them. Any patron whose behaviour is a safety risk to themselves, or to other patrons around them, will be asked to remain seated. Refusal may result in the patron being removed from the venue. During concerts we ask that patrons who wish to stand and dance in seated areas do so for a short series of songs, unless the majority of the audience is standing for the concert.