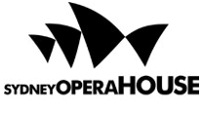 Events
11 results
2/12/23

Daniel Caesar - Superpowers World Tour

9/12/23

Synthony On The Sydney Opera House Forecourt

10/12/23

Guy Sebastian XX - A Double Decade Celebration

11/12/23

Guy Sebastian XX - A Double Decade Celebration

13/12/23

Human Nature - The Christmas Show
Venue Information
Directions
PASSENGER DROP-OFF SYSTEM To ensure the security, safety and enjoyment of patrons and visitors, the Opera House has implemented a new system to remove almost all remaining vehicle movements from the Forecourt. • Visitors and patrons with accessibility requirements arriving by taxi or private car can be dropped at the designated point near the Macquarie Street Gatehouse where Opera House staff are on hand to arrange transfers to the building via a wheelchair-accessible shuttle service (Monday – Friday, daytime only). • For those attending evening and weekend performances, an alternative underground drop-off and pick-up point is in operation (as required, based on performance schedule). • All other taxis and private vehicles will continue to drop-off at the designated area near the Gatehouse and people leaving the precinct will be directed to the taxi rank on Macquarie Street. • The free Courtesy Bus that runs between Circular Quay and the Opera House is wheelchair accessible and will continue to be granted Forecourt access for drop-offs and pick-ups for matinee and evening performances. • Further information regarding changes to Concourse parking is available at www.sydneyoperahouse.com/visit/parking • The new system will continue to be reviewed based on feedback and operational requirements. We appreciate your patience and cooperation as we implement these important changes.
Parking
BICYCLE PARKING Some bike parking spaces are available to the public underneath the Sydney Opera House Monumental Steps. Bring your own lock. See where you can park your bike. SYDNEY OPERA HOUSE CAR PARK Wilson Parking owns and operates the Sydney Opera House Car Park, which is a public car park serving Sydney Opera House visitors and ticket buyers, as well as visitors to Circular Quay. The car park is located at 2 Macquarie Street (northern end), with vehicular access adjacent to the Sydney Opera House Forecourt. Wilson Parking's Sydney Opera House Car Park has 1,200 parking bays and has conveniently located pay machines on every level of the car park. The car park is open 24 hours, 7 days a week, and has undercover access to the Sydney Opera House Lower Concourse. There are 11 accessible parking spaces on Level 1, and 12 accessible spaces on Level 6 of the car park for RTA Mobility Parking Permit holders. Car spaces on Level 6 also have direct wheelchair access to lifts. Wilson Parking offers prepaid discounted parking via their online booking system, Book A Bay. For more information on the Sydney Opera House Car Park visit Wilson Parking's Sydney Opera House Car Park page. For any parking enquiries please email info@wilsonparking.com.au or call 1800 PARKING (1800 727 5464).
Public Transportation
PUBLIC TRANSPORT Circular Quay is a five- to seven-minute walk from the Sydney Opera House. You can catch buses, trains and ferries to Circular Quay. To ensure your public transport needs can be met and for further information please contact Transport Info on 131 500 or visit www.transportnsw.info COMPLIMENTARY SHUTTLE BUS Designed for elderly and less mobile customers. Seating is limited and available on a first come, first served basis. The bus runs between Circular Quay at Stand B on Alfred Street (under the Cahill Expressway) and the Vehicle Concourse. Please note that there is no bus service for any theatres on Sunday evenings. Before performances: Joan Sutherland Theatre and Concert Hall Bus starts 75 minutes before matinee and evening performances and runs continuously for 1 hour. Drama Theatre Bus starts 45 minutes before all matinee and evening performances and runs continuously for 30 minutes. Playhouse Bus starts 45 minutes before all evening performances and runs continuously for 30 minutes. After performances: Joan Sutherland Theatre and Concert Hall Bus starts 10 minutes after the performance finishes and runs continuously for 45 minutes. Playhouse and Drama Theatre Bus starts 10 minutes after the performance finishes and runs continuously for 30 minutes. TRAVEL CHOICES - IMPORTANT INFORMATION ON PLANNING YOUR TRIP From October 2015, the light rail construction scheme along George Street will impact journeys to the Sydney CBD. It is important to plan ahead and allow additional travel time. Please visit My Sydney website for more information and consider using journey-planning apps on your smartphone or tablet devices.
Box Office Numbers
GENERAL ENQUIRIES Tel: +61 2 9250 7111 Monday to Friday, 9am-5pm (AEST) PERFORMANCE ENQUIRIES & BOOKINGS Tel: +61 2 9250 7777 Monday to Saturday, 9am-8.30pm and Sunday, 10am-6pm (AEST) Email: bookings@sydneyoperahouse.com
Box Office Hours
SYDNEY OPERA HOUSE BOX OFFICE Box Office Foyer, Level 1 Monday to Saturday, 9am-8.30pm, and 9am–5pm Sunday. For performances commencing outside of general Box Office opening hours, please be aware the Box Office will remain open until 15 minutes after the performance start time.
Box Office Collection Accepted
PICKING UP TICKETS All pre-purchased tickets can be collected from our Box Office (Level 1) at any time after purchase. Due to a strict lockout time on performances, we recommend that tickets are picked up at least 20 minutes prior to the start of the performance. Latecomers may not be permitted entry once a show has started.
Accessible Seating
ACCESSIBLE SEATING There are a number of wheelchair and companion seating locations in all theatres. To request accessible seating call Box Office on 61 2 9250 7777 or email your request to bookings@sydneyoperahouse.com. COURTESY WHEELCHAIRS A limited number of courtesy wheelchairs (standard manual wheelchairs) are available for loan one hour before performances for patrons attending events in the Concert Hall and Joan Sutherland Theatre. They are available by the entrance of the Western Foyers (at the top of the escalators).
General Rules
GENERAL TERMS AND CONDITIONS FOR TICKETS AND ATTENDANCE AT EVENTS All admissions are subject to terms and conditions available at www.sydneyoperahouse.com/terms CLOAKING GUIDELINES The safety and security of our customers is of paramount importance to us. All bags may be subject to a visual inspection. Any bag or item larger than a standard-sized handbag must be cloaked during tours and performances. • To help ensure the safety and security of all patrons, we reserve the right to inspect any bags or personal belongings brought into the venue or cloaked. These searches will be carried out courteously and discreetly. • Large bags and items including umbrellas and prams can be hazardous to the movement of patrons in darkened theatres and must be cloaked. Cloaking services are available free of charge to all patrons or ticketholders. • Tour and theatre patrons with extra-large backpacks or suitcases will need to cloak them and register their details at the time of cloaking. This will require: presentation of a valid performance or tour ticket and an acceptable form of photo identification; completion of a short registration form at the cloak room counter; and visual inspection of the luggage by a member of our Security Team. • Items prohibited in Opera House venues include, but are not limited to, the following: alcohol; glass bottles; laser pens; and any items that could present a safety hazard to others. AUDIO/VIDEO RECORDING AND PHOTOS The Audio / Video recording and taking of photos (including camera phones) at performances is prohibited at Sydney Opera House. DRESS CODE Unless specified, there is no formal dress code at Sydney Opera House, although shoes must be worn at all times. If an event does have a dress code, this information will be provided to you with your tickets or confirmation. MOBILE PHONES We request that mobile phones are turned off prior to a performance. If you must keep your phone turned on, please place it on silent or vibrate mode. Please also remember that light from your phone may be distracting to other audience members. SMOKING The interior and covered Concourse areas of Sydney Opera House are no smoking areas. Customers who wish to smoke may do so in outdoor areas. Please ask a member of our staff if you require further clarification on smoking areas. FOOD & BEVERAGE IN PERFORMANCE SPACES As a general rule, we ask our ticket holders to enjoy their food and beverages outside of our performance spaces.
Children Rules
CHILD POLICY As a general rule, children aged under two years and under may be admitted into our venues without a ticket and free of charge. In instances where children are admitted free of charge, they will not be allocated a seat and must be seated on a parent or guardian's lap for the duration of the performance. We request you bear in mind that some performances may not be suitable for children and that this policy may vary, particularly for performances programmed for children where a ticket may be required for admission for children aged 0-2 years. Please check individual event pages for information. In all circumstances children aged 15 years and under must be accompanied by an adult at all times. We request that you consider the interests of other patrons as any persons creating a disturbance may be asked to leave the venue. Please call the Box Office for more information on +61 2 9250 7777.
Miscellaneous
SURTITLES Surtitles in English are projected above the Joan Sutherland Theatre stage for most opera productions. Additional surtitle screens have been installed at the front of the venue so that they may be read from the wheelchair seating area and nearby seats. This view is available from Row D, Seats 14 & 36 outwards, Row E seats 14 and 36 outwards, and from the entire row in Rows F and G. Some seats in the venue are not able to view the surtitles so please advise Box Office of your requirements when booking tickets. LATE SEATING For the safety and comfort of the performers and other audience members latecomers will only be admitted into venues at a suitable break. This varies from performance to performance and for some performances can be at the first interval. Also, if you leave a performance once it has commenced, you will only be re-admitted at a suitable break. We regret any inconvenience and disappointment this may cause latecomers and provide viewing from monitors in our theatre foyers. LOST AND FOUND PROPERTY Sydney Opera House has procedures in place for the management of all lost property on site. More information. We hope you have found this information useful and that you enjoy your visit to Sydney Opera House.