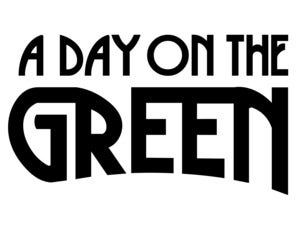 Rock and Pop
a day on the green Tickets
Australia
2/3/24

Waurn Ponds, VIC

Mt Duneed Estate

a day on the green - The Chemical Brothers (Concert & Dining)

2/3/24

Waurn Ponds, VIC

Mt Duneed Estate

a day on the green - The Chemical Brothers

21/4/24

Mount Cotton, QLD

Sirromet Wines

a day on the green - James Taylor (Reserved and GA)

27/4/24

Pokolbin, NSW

Bimbadgen

a day on the green - James Taylor (Vineyard Lounge)

27/4/24

Pokolbin, NSW

Bimbadgen

a day on the green - James Taylor (Reserved and GA)

28/4/24

Bowral, NSW

Centennial Vineyards

a day on the green - James Taylor (Reserved and GA)
About
Good food, fine wine and great music in magnificent locations... welcome to a day on the green!
The popular winery concert series a day on the green is celebrating its 16th Anniversary this season!
For promoters Michael and Anthea Newton of Roundhouse Entertainment, the milestone was a momentous one, and was testimony to just how much this wonderful event has been embraced by artists and music lovers since the first show in January 2001.
Since then it has grown to become firmly established as one of Australia's most successful and respected outdoor concert events. The idea of combining music with magnificent winery locations was not new, however Roundhouse Entertainment was the first to build a complete brand package and tour it nationally.
a day on the green is an "experience" combining the best Australian and International artists with carefully selected wineries, offering a day of good food & wine, good friends and of course great music.
A Sydney newspaper coined the phrase; which still remains true - it is 'the Big Day Out for grown-ups'.
a day on the green has undeniably changed the make-up of the Australian concert arena – just ask any promoter planning a summer tour! The event is known by all international agents and artists worldwide, and Roundhouse is hotly pursued by artists keen to play or to request return visits: Rod Stewart, Lionel Ritchie, Fleetwood Mac, Joe Cocker, Elton John, Leonard Cohen, Sting and Paul Simon are just some of the international acts that have performed at a day on the green.
a day on the green runs in the Australian summer months from October – March with around 30 concerts per season. The concerts feature three to five artists performing from late afternoon to evening. Capacities range from 5,000 – 17,000. The concerts are staged in 18 wineries in Australia and New Zealand, all contracted exclusively to a day on the green.
To date there have been almost 400 concerts under the a day on the green banner with over 3 million people attending.
International artists who have performed for a day on the green include Alicia Keyes, Billy Idol, Blondie, Boz Scaggs, Bryan Adams, Cheap Trick, Chris Isaak, Crosby, Crowded House, Daryl Hall & John Oates, DEVO, Diana Krall, Elton John, Elvis Costello, Fleetwood Mac, George Benson, George Thorogood, Jackson Browne, Jamie Cullum, Jewel, Joan Armatrading, Joe Cocker, John Fogerty, John Legend, John Mellencamp, Jordin Sparks, Leonard Cohen, Lionel Richie, Lucinda Williams, Madeleine Peyroux, Mariah Carey, Marlon Williams, Meatloaf, Melody Gardot, Neil Young, Norah Jones, Paul Simon, Rob Thomas, Rod Stewart, Ronan Keating, Roxette, Roxy Music, Sade, Sheryl Crowe, Simple Minds, Simply Red, Sting, Steely Dan, Steve Winwood, Stills & Nash, The B52's, The Beach Boys, The Motown Show, The Pretenders, The Proclaimers, Tom Jones and Train.
Australian artists who have performed for a day on the green include 1927, Archie Roach, Baby Animals, Bernard Fanning, Boom Crash Opera, British India, Choirboys, Clairy Browne, Clare Bowditch, Cold Chisel, Dami Im, Dan Sultan, Daryl Braithwaite, David Campbell, Diesel, Dragon, Eurogliders, Gang Gajang, Guy Sebastian, Hoodoo Gurus, Hunters & Collectors, Husky, Ian Moss, Icehouse, INXS, James Reyne, Jimmy Barnes, John Butler Trio, John Farnham, John Paul Young, Jon Stevens, Kasey Chambers, Kate Ceberano, Katie Noonan, Kira Puru, Lanie Lane, Lisa Mitchell, Little Red, Lowrider, Machinations, Mahalia Barnes, Marcia Hines, Mark Gable of Choirboys, Mark Seymour, Megan Washington, Mental As Anything, Mi-Sex, Michael Paynter, Missy Higgins, Moving Pictures, Ngarie, Nick Barker, Noiseworks, Oh Mercy, Paul Kelly, Pete Murray, Pseudo Echo, Renee Geyer, Richard Clapton, Richard Clapton, Rose Tattoo, Ross Wilson, Sarah Blasko, Sean Kelly, Sheppard, Something for Kate, 'Swanee', Stonefield, Tate Sheridan, Tex Perkins, The Angels, The Black Sorrows, The Dead Daisies, The Living End, The Waifs, The Whitlams, The Wolfgramm Sisters, Thirsty Merc, Tim Finn, Tim Rogers, Tina Arena, Troy Cassar-Daley, Vanessa Amorosi, Vika & Linda Bull, Wa Wa Nee, Washington, Wendy Matthews and You Am I.