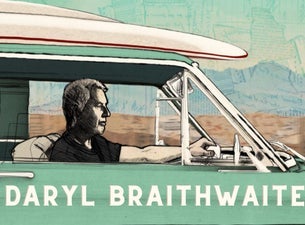 Rock and Pop
Daryl Braithwaite Tickets
Australia
10/2/24

Mornington, VIC

Mornington Racecourse

Red Hot Summer Tour 2024 - ICEHOUSE, Simple Minds & More

11/2/24

Coldstream, VIC

Rochford Wines

Red Hot Summer Tour 2024 - Simple Minds, ICEHOUSE & more

17/2/24

Sandstone Point, QLD

Sandstone Point Hotel

Red Hot Summer Tour 2024 - ICEHOUSE, Simple Minds & More
About
When you've got a back catalogue like Daryl Braithwaite's it's hard to find new material that will slip easily into an established canon of classic hits. In 2020, when almost no one expected it, Braithwaite returned with a stunning new single 'Love Songs'.
Let's face it, you don't get to wear that King of Pop crown for nothing. Daryl's vocal pipes should be listed as a national treasure - as should his instinct for hearing a song and making it his own.
It's no surprise Daryl's live audience warmed to the song immediately.
"It's like when I started out with Sherbet in 1970, that's how you would gauge the reaction to new material. We'd all discuss it after the gig if the song had worked or not. The audience are the best indicator of those things."
"Roger finally got to hear it and said, 'It suits you more than P!nk, and she's not recording at the moment'. I was relieved. So, we went ahead and recorded it.