Rap and Hip-Hop
The Kid LAROI
Events
International Events
2 Events
About
The Kid LAROI will return to Australia and New Zealand in May/June 2022 for his first ever headlining tour.
Fresh off the heels of his debut VMA performance and sold out NYC show at Irving Plaza, the END OF THE WORLD TOUR kicks off in the United States before heading across the globe. Fans can look forward to The Kid LAROI performing hits from each chapter of the ARIA #1 project F*CK LOVE.
"I am beyond excited to share this experience with you all. It's always been a dream of mine to headline a global tour. I cannot wait to see my fans all around the world and give them something that they won't ever forget. It's been a long time coming."
News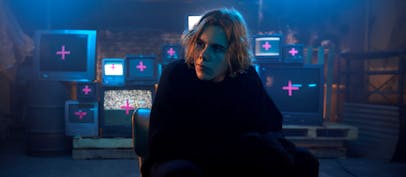 The Kid LAROI announces 2022 tour
To say it's been a HUGE twelve months for LAROI might just been an understatement.