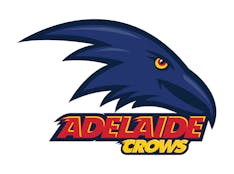 AFL
Adelaide Crows Tickets
Sorry... there are currently no upcoming events.
About
The Pride of South Australia
The Adelaide Crows based in Adelaide, South Australia were founded in 1990. The Crows have fielded a men's team in the Australian Football League (AFL) since 1991, and a women's team in the AFL Women's (AFLW) competition since 2017. The club's offices and training facilities are located in the western Adelaide suburb of West Lakes, at the site of the club's former home ground Football Park.