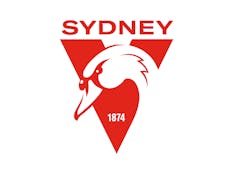 Sorry... there are currently no upcoming events.
About
Cheer cheer the Red and the White
The Sydney Swans, originally the South Melbourne Football Club were formed in 1873, they became the first professional Australian Football Club to relocate out of Melbourne in 1982. Originally known as the "Bloods" in reference to the red colour used on players' guernseys, the Swan emblem was adopted in 1933. Their headquarters and training facilities are located in the Moore Park sporting precinct, with offices and indoor training at the Royal Hall of Industries and outdoor sessions conducted on the adjacent Tramway Oval.